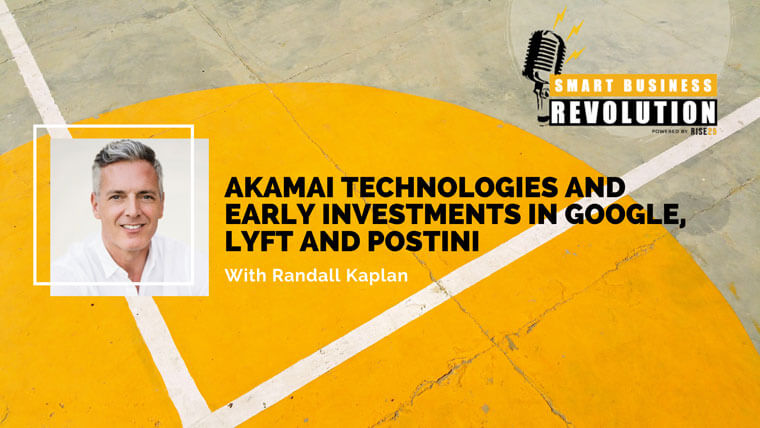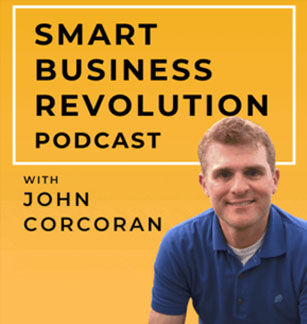 Randall Kaplan is an entrepreneur and venture capitalist with a passion for working with and mentoring talented, hungry entrepreneurs who have a great work ethic and want to create long-lasting companies. He is the Co-founder of Akamai Technologies, the global leader in Content Delivery Network (CDN) services, making the Internet fast, reliable, and secure for its customers. Akamai serves nearly 30% of the world's web traffic, is a member of the S&P 500, has 8,000 employees, and made $3.2 billion in 2020 revenues.
Randall is also the Founder and CEO of JUMP Investors, a venture capital firm, and the Founder and CEO of Sandee, a travel company focused on the promotion of beaches and beach tourism around the world. Over the past 20 years, Randall has been an advisor to more than 50 companies, served on the board of directors of many companies, been an active public speaker, and mentored more than 100 students through JUMP's annual internship program. He is also the author of Bliss, a best-selling coffee table book and host of the podcast In Search Of Excellence.
Randall Kaplan, an entrepreneur and venture capitalist, joins John Corcoran in this episode of the Smart Business Revolution Podcast to share his journey into entrepreneurship and the venture capital world. Randall also talks about building connections with top industry leaders, the value of humility, and how his background has influenced his parenting decisions.
Here's a Glimpse of What You'll Hear:
How Randall Kaplan got started in entrepreneurship
Randall's experience working in different companies after college and how he built relationships with leaders from top publicly traded companies
What Randall has learned from his experiences with top company leaders
Randall talks about reaching out to Larry Kasdan and Eli Broad, and what he learned from working with Eli 
How Randall's career background has impacted him as a mentor and parent
Randall talks about the founding of Akamai and why he left the company
How Randall evaluates companies to invest in — and some of the best companies he's contributed to
Randall talks about the peers he respects, his new podcast, In Search Of Excellence, his work at Sandee, and his book, Bliss
Resources Mentioned In This Episode
Sponsor: Rise25
At Rise25, we're committed to helping you connect with your Dream 100 referral partners, clients, and strategic partners through our done-for-you podcast solution. 
We're a professional podcast production agency that makes creating a podcast effortless. Since 2009, our proven system has helped thousands of B2B businesses build strong relationships with referral partners, clients, and audiences without doing the hard work.
What do you need to start a podcast?
When you use our proven system, all you need is an idea and a voice. We handle the strategy, production, and distribution – you just need to show up and talk.
The Rise25 podcasting solution is designed to help you build a profitable podcast. This requires a specific strategy, and we've got that down pat. We focus on making sure you have a direct path to ROI, which is the most important component. Plus, our podcast production company takes any heavy lifting of production and distribution off your plate.
We make distribution easy
We'll distribute each episode across more than 11 unique channels, including iTunes, Spotify, and Google Podcasts. We'll also create copy for each episode and promote your show across social media.
Cofounders Dr. Jeremy Weisz and John Corcoran credit podcasting as being the best thing they have ever done for their businesses. Podcasting connected them with the founders/CEOs of P90x, Atari, Einstein Bagels, Mattel, Rx Bars,  YPO, EO, Lending Tree, Freshdesk,  and many more.  
The relationships you form through podcasting run deep. Jeremy and John became business partners through podcasting. They have even gone on family vacations and attended weddings of guests who have been on the podcast.
Podcast production has a lot of moving parts and is a big commitment on our end; we only want to work with people who are committed to their business and to cultivating amazing relationships.
Are you considering launching a podcast to acquire partnerships, clients, and referrals? Would you like to work with a podcast agency that wants you to win? 
Contact us now at [email protected] or book a call at rise25.com/bookcall.
Rise25 Cofounders, Dr. Jeremy Weisz and John Corcoran, have been podcasting and advising about podcasting since 2008.
Episode Transcript
Intro 0:01 
Welcome to the revolution, the Smart Business Revolution Podcast where we ask today's most successful entrepreneurs to share the tools and strategies they use to build relationships and connections to grow their revenue. Now, your host for the revolution, John Corcoran.
John Corcoran 0:40
All right. Welcome everyone. John Corcoran here. I am the host of this show. And you know, every week I get to talk to interesting CEOs, founders, entrepreneurs, all kinds of companies ranging from YPO, EO, Activision Blizzard. Lendingtree, Netflix, Open Table, Ace Software, and many more. I'm also the Co-founder of Rise25, where we help connect b2b business owners to their ideal prospects. And I want to give a quick shout out big thank you to Larry "The Connector" Benet. A good friend from Los Angeles. When Larry introduced me to today's guest, I immediately liked him because he is a recovering lawyer turned entrepreneur like me, I always like people like that. He was the co-founder of a company called Akamai. Is that how you say it again? Akamai, my God, why does that come out right? Akamai Technologies, which serves nearly 30% of the world's web traffic. He is a member of the S&P 500, with eight thousand employees and $3.2 billion in revenues last year. He's also the founder and CEO of JUMP Investors. It's a VC firm and his family office since the formation in 1999. They've invested in more than 60 early and late stage technology companies. I think maybe you've heard of a few of them. Google, Seagate, Lyft, and Postini were acquired by Google for $625 million last year. 
He's also an active investor in real estate and private equity. And he's also the founder and CEO of Sandee, which is a travel company focused on the promotion of beaches and beach tourism around the world. He's also a photographer and has a really cool coffee table book called Bliss, which you have to go check out because of some beautiful photography in there, and he's got a new podcast coming out very soon, called In Search of Excellence, as well. Randy has five kids, I don't know how he does all these things, but we're gonna find out. But this episode is brought to you by Rise25, where we help b2b businesses to get clients referrals and strategic partnerships through podcasts and content marketing. If you're listening to this, and you've ever been curious about how to start a podcast like Randy just did, then shoot us an email at [email protected] or go to our website, rise25.com. Or check out some of my past podcast episodes where we talk a lot about how to leverage content marketing. 
Alright, Randy. So I'm so excited to have you here. You've got such an impressive background, so many different things you've been involved in. And I want to ask you about so many different things. But let's start with where did you get your entrepreneurial chops? Did it start? Were you like six years old? And you're like, Mom, Dad, we got to do a lemonade stand. You gotta do the lemonade stand this weekend on the front lawn with that kind of kid? Are you someone who maybe a little bit later in life, you decided that entrepreneurship works for you?
Randall Kaplan 3:09
Well, John, thanks first for inviting me to be on your show. I appreciate it. And I'm excited to be here. So I always had the entrepreneurial gene. I always knew I wanted to start a business one day, it was something I thought about when I was a kid. I subscribed to business week since I was 13 years old. And I would love reading the stories in there. It was super fun about learning about how entrepreneurs had an idea. I put it down on paper, they had a building block this block, the second block the third block, that's something that I always wanted to do. I was creative, I am creative. I like thinking a little differently than some people. And when I was in college, my freshman year at Michigan, I looked around and I saw gosh, there's a few of us. Well, there's a few people who are starting businesses or creating T-shirt companies and notebook notetaking companies. People were selling boxer shorts. And some of these people had built very large businesses in college, my friend happy Walters made over a million dollars in college, he had been a serial entrepreneur. We remained very good friends. And I always thought Geez, you know, I can do that. And I took $400 in my permits for money went through the phone book. There was nothing online and there's no Google. So you went through the Yellow Pages and I looked under T-shirt manufacturers and printers and I went through and I phone. Phone about 30 of them. I found two companies that I thought okay, this could work and not work and then I took a risk I bought 100 shirts and with the shipping. Cost $500 I went to the dorms I sold them for 12 one by one door by door. I think that's Where I learned a cold calling skill if people have shut the door in your face, and some people like that shirt, so I paid an extra $2. For the long sleeve shirts, I sold those for $18. It was a higher margin for that shirt. So and it took the same amount of time to sell the shirt. I learned a lot of lessons here about cold calling skills. The fear of rejection, which I still fear today, frankly, I think that's something that we don't lose. And I think fear is one of the great motivators of our success. And I've started a number of businesses since then I made money doing that.
John Corcoran 5:34
And even with your T-shirt itself, what do you remember what it said? Did he say something in front of it?
Randall Kaplan 5:39
Yeah, you know, you're the first one to ask that. And back then nobody was really worried about copyright infringement. Okay. And Nike wasn't really making sure it's back then either for the colleges, they just started kind of making shirts. So I may just do a T-shirt, and put different kinds of logos on the back. One of them was a road to the Final Four. And thinking back, I made these shirts in 1986 87, I still have a few of the shirts in my closet. They're they're meant to do additions. And I did multiple
John Corcoran 6:15
copyright infringement there. Oh, there was there
Randall Kaplan 6:18
was all kinds of copyright infringement. Yeah, I mean, Nike, Nike would just come in. I think they would have people showing up in about 15 seconds. But back then, you know, people did it. I shouldn't have done it. But I did it. And I also made some other non Nike related T-shirts back then. That's funny. I know, I still have a few they're not for sale. So just for the record, I'm not selling any illegal T-shirts. Right now. They're considered personal artwork at this point.
John Corcoran 6:51
artifacts. I don't know if you've read Shoe Dog by Phil Knight, but probably around 86. He might not have had enough money to go after you at that point. They were a great story about the origin of Nike. So check it out.
Randall Kaplan 7:04
Well, I'm a huge shoe guy. And my son got me into the Jordans. So I have about 20 pairs in my closet. So I'm a huge Nike fan. I buy the dunks I buy the Jordans. And at some point, I'm running out of room for shoes. But I have a strong affinity for Nike. I did that. And I have a better one. Now you gotta
John Corcoran 7:29
read the book, because you'll give you appreciation for the company because it almost didn't survive multiple different times. So talk about occupy, how did you end up starting being one of the co-founders of that?
Randall Kaplan 7:40
Yeah, we have to back up a little bit to do that. Because I think everything we do in life, and we all have a big break. My big break was working as in America for Eli Broad
John Corcoran 7:55
I graduated with a great story about how that came about. Right?
Randall Kaplan 7:58
I do have a good story. And maybe we'll talk about that first if you want to. But yeah, I'd love to hear your progression. Yeah. So I went to law school at Northwestern. I did well, I moved to Los Angeles. I lost my job. Five and a half weeks later, there were layoffs. I had never failed at anything before. So I had my ass handed to me five and a half weeks after moving here. I knew nobody. I had a friend moving out here from college. He wasn't here yet. So here I am. I have free $1,000 in the bank. I have a 12 $100 a month rent bill. And firms are not hiring. So I was looking at the waiting tables. And I found a firm in Costa Mesa from Orange County. I'd never heard of Orange County. I know that's naive. But I just moved to Los Angeles. I drove three hours each way round trip to work, working very long hours coming home at midnight driving 90 minutes back, and then he did it the next day. Then after six months of that I couldn't take it anymore. So I went to the managing partner of the downtown Los Angeles office of the firm and I said I want to move and he said no, no, you got to move down there or leave. So I wasn't moving down Orange County. I laughed. I was looking for my third job my first year out of school. And we could just say that that wasn't going very well. I would put that into the terrible category. And that wasn't going well. So I had always wanted a business job. But I want it to go straight through to get an MBA. They made you work for two years. And I didn't want to do that. So I went to law school as a means to an end. And my goal was to practice law for five to seven years to work for a client, hopefully get into the business side of things and then by the age of 35 start my own business and of course things were definitely not going well. So after I got my third job my first year after graduating that had to be some kind of a record. I started planning my way out. And I said, I'm not happy doing this. I never wanted to do this. There's no time like now let's be passionate and follow our dreams and what we want to do. So I wanted to be determined, okay, what do I want to do? I want to be the right hand person to a successful CEO. So I had an idea. I'm gonna write some letters, and write to the CEOs of the biggest companies in Los Angeles, Disney Marriott. studio. I went through the Los Angeles Business Journal I, I picked off the top 100 publicly traded companies in Los Angeles, I did a bunch of research. Our law firm had a LexisNexis subscription, which you pay for. The firm pays for it. That's a profit center for them. And I charged my time to marketing. One day, one day, the office manager came into my office, his name was Sue. Sue, Sue Mangus comes in closing the door. She said, "What are these LexisNexis charges to marketing, you charge $40,000. Last month, the firm didn't pay the 40,000. That's what the markup would have been and what they paid a flat fee. So I said, I'm interested in bringing in business and she looked at me and you said, okay, walk out the door. But I did a lot of research to write these letters. And people respond to the research. So I used LexisNexis, I printed out every article that had been written about the CEOs, I came up with a list with 300 people. And I wrote very detailed letters that were very different and unique. And being different. And being unique is important as an entrepreneur, because essentially, that's what my letter writing campaign was doing, creating a letter that no person had ever seen CEO or not. And that's exactly what I did. I wrote these letters I got at meetings. And people said, I've never taken a cold meeting like this. And I've never seen the
John Corcoran 11:58
letter at meetings, 380 meetings. I did and it's funny you remember what you said. And in some of these letters,
Randall Kaplan 12:06
I was sure I mean, I had a format, but it's sort of a trade secret.
John Corcoran 12:10
Oh, come on. long past that. Now.
Randall Kaplan 12:14
Well, I am paying for a Ford and I don't share the letters. But this is basically what to get us back off for one second, I'm gonna give you an idea. But I do want to back up. I told people what I was doing and what I wanted to do, and every single person said, You're out of your mind. Nobody is going to meet with you. Michael Eisner at Disney which has 100,000 employees or whatever numbers you think he's gonna take a cold letter from you and sit down with a meeting Sumner Redstone, the founder of Viacom is gonna sit down with you. And I said, You know what, you don't ask, you don't get and I don't like being told no on something where I have a gut instinct. And the more I heard no, I trusted my gut, my instincts and I said, I'm going to earn the meeting. And that's what I did. And, this was the letter John, the letter was a compilation of all my research. So the second bedroom of my apartment was a letter writing factory. So I had my note cards on top of a stack of information five inches back, that of all the things that I had printed out, I highlighted all of that, I incorporated my research into the letter, and it listed all the jobs they had ever had their details were things like Steven ball and box first job was scooping Disney was scooping ice cream at Disneyland when he was 16 years old. And you may I mean, one newspaper clipping profile from 25 years back had mentioned that. And he said to me, How on earth did you know that? I went back 25 years and found a newspaper article that said that and I compiled all that research. So I knew every job that knew where they went to school, one job to job three, I incorporated that into my letter. And then I had a cover letter on top of which was the letter was bound to one of those plastic binders that you know, you spin it in. And it had a plastic cellophane cover of a quote that they had sent a long time ago. It was tagged with my transcripts and letters of recommendation and some interesting things that I had done as well. So that was the letter
John Corcoran 14:36
and meetings at in person meetings or
Randall Kaplan 14:39
phone calls or so there were 65 or 66 meetings in person and the rest were phone meetings so there was no zoom then so I'm calling a phone call. Meeting. Yeah, I I did crazy things like
John Corcoran 14:56
What were some of those meetings like any of them that stand out in your mind? Oh, yeah, I mean, I've got a lot of stories about those meetings. Michael Eisner, you mentioned Okay,