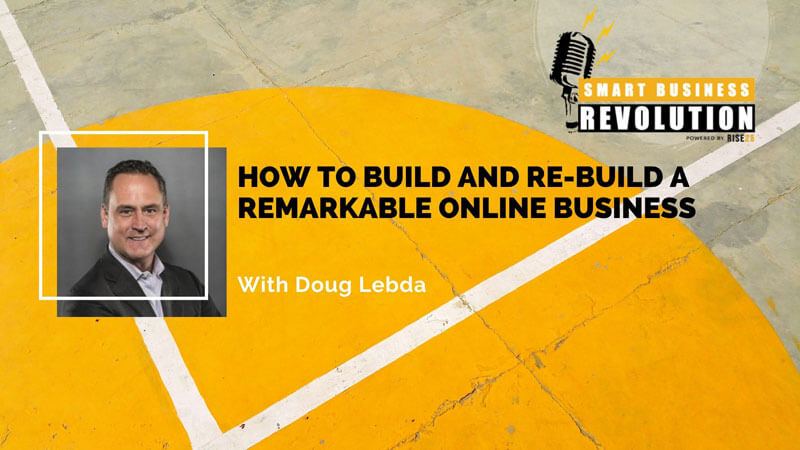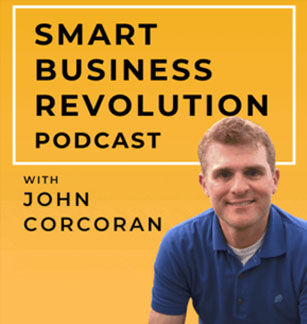 In this episode of the Smart Business Revolution Podcast, I had the pleasure of speaking with Doug Lebda, the founder of one of the most successful online businesses to survive through the dot-com era to today, Lending Tree.
LendingTree.com was founded in 1996, and was inspired by Lebda's own personal frustration applying for a mortgage.
He wrote the business plan for Lending Tree while still in business school, then left a comfortable job as an auditor with PriceWaterhouseCoopers to roll the dice and launch Lending Tree.
He later oversaw the sale of Lending Tree to IAC Corp, the innovative and entrepreneurial holding company run by Barry Diller which owns numerous well known online businesses, such as Match.com, The Daily Beast, and College Humor.? He later served as President of IAC Corp from 2005 through 2008.
After IAC Corp decided to sell off Lending Tree in 2008, Lebda returned to the company he founded, and oversaw a successful turnaround, helping Lending Tree to thrive and grow once again.
Here's a Glimpse of What You'll Hear:
How Lebda saw an opportunity for a new business after experiencing personal frustration through the inefficient process of applying for a mortgage to buy a house.
How he was able to survive the dot-com meltdown by focusing on improving profitability, cutting costs, and focusing on customer satisfaction.
What it was like working with legendary business icon Barry Diller which he described as "challenging and fantastic"
The difficulty of doing layoffs to cut costs while simultaneously launching new lines of business.
How Lending Tree knew where its revenue was going to come from before it even started – unlike many other dot-com businesses.
IAC's business accelerator program – an internal program to fix problems being experienced by companies in IAC's portfolio by bringing together talent across IAC to diagnose and fix the problem during a two-day "bootcamp" at company headquarters.
How he was able to supervise hundreds of employees by setting clear goals and objectives, creating a good culture, and empowering employees.
How Lending Tree went public in February 2000, just a month before the stock market hit its peak in March 2000.
How Tree.com keeps employees motivated (hint: it has to do with providing a gym, catering lunch each day, a pool table, and a bar in the office – sounds pretty good to me.)
his experiences as angel investor involved in RecycleBank, a green tech company that was named one of the 50 most innovative companies in the world; StellaService which does online ratings and reviews through mystery shopping of online retailers; and Tykoon, a financial platform for children and families where kids can track savings and earn real money through allowances, chores, etc.
Sponsor: Rise25
Today's episode is sponsored by Rise25 Media, where our mission is to connect you with your best referral partners, clients, and strategic partners. We do this through our done for you business podcast solution and content marketing. 
Along with my business partner Dr. Jeremy Weisz, we have over 18 years of experience with B2B podcasting, which is one of the best things you can do for your business and you personally. 
If you do it right, a podcast is like a "Swiss Army Knife" – it is a tool that accomplishes many things at once. It can and will lead to great ROI, great clients, referrals, strategic partnerships, and more. It is networking and business development; and it is personal and professional development which doubles as content marketing. 
A podcast is the highest and best use of your time and will save you time by connecting you to higher caliber people to uplevel your network. 
To learn more, go to Rise25.com or email us at [email protected]. 
To learn more, book a call with us here. 
Check out Rise25 to learn more about our done-for-you lead generation and done-for-you podcast services. 
Right Click here to download the MP3
Click here to subscribe via iTunes