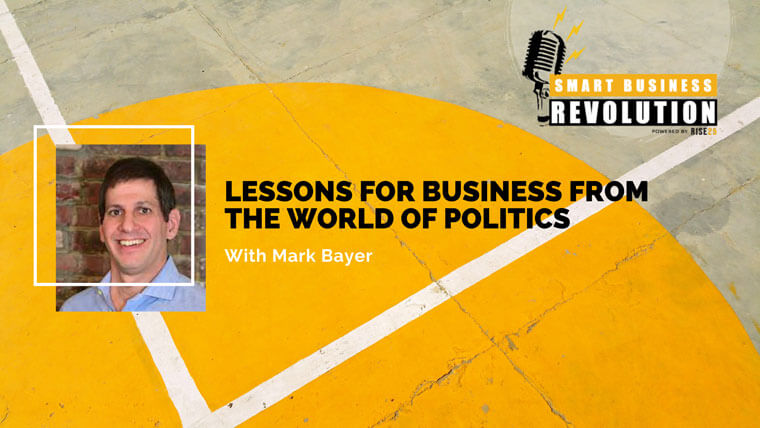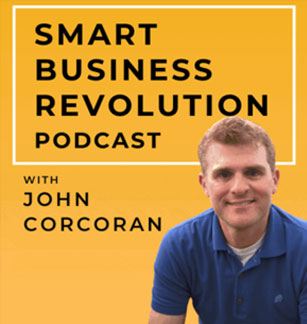 Mark Bayer is the former Chief of Staff for a US Senator who turned political/business consultant. Today, we're talking about what he learned while working in the halls of power in DC and how those lessons can help you with business strategy and communications.
In this episode, we also talk about:
What Mark Learned About Building Relationships While Working in DC
How Political Relationships are Nurtured
The Importance of Doing Your Research Before Connecting with Someone in Politics or Business
Strategies for Getting Your Message Across in Today's Media Saturated Environment
Why You Should Play Away from the Ball?
How to Persuade Other People to Deliver Your Message for You
Never Waste a Good Crisis
Understanding the Difference Between the Immediate and the Important
Who Mark Thanks for His Success
Sponsor: Rise25
This episode is sponsored today by Rise25, the training company founded by my business partner, Dr. Jeremy Weisz and myself with the mission of helping business owners from professional services get away from trading hours for dollars and shift from one to one client work to one to many programs and offers.
We are building a community of entrepreneurs who realize the world and economy is changing and who want to work smarter than trading time for money so they can scale up their business and spend time doing what they love.
Check out Rise25 to learn more about our retreats and training programs.
Right Click here to download the MP3
Click here to subscribe via iTunes