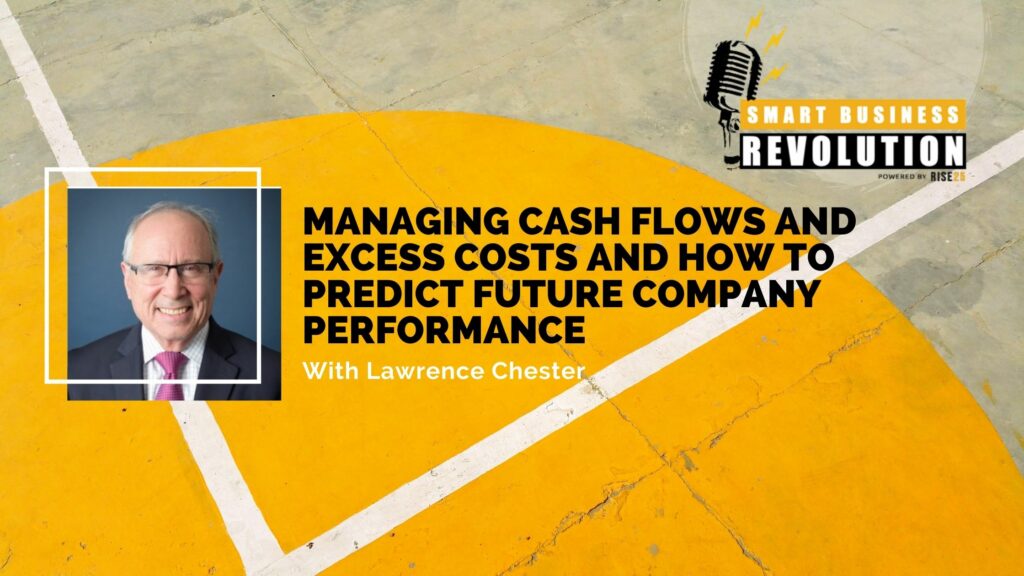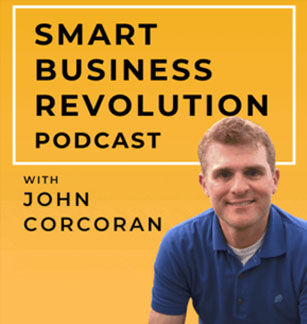 Lawrence Chester is the Founder and President of CFO Simplified, a Chicago-based consulting firm specializing in helping small to mid-sized businesses with their financial and operational needs. Lawrence has served as a CFO for 25 years with companies such as Colovos Company, Republic Windows and Doors, United Service Companies, and High Sierra Sport Company, helping them eliminate losses and improve financial operations and reporting. 
Lawrence enjoys the challenge of helping companies that are working their way through a crisis. He joined his bankruptcy trustee for several years analyzing the financial condition of client companies and managing them through those difficult times. For small to medium-sized businesses and sole proprietorships, he becomes the CFO on the floor, helping owners gain an understanding of how the various financial aspects of the enterprise come together to drive business growth.
Lawrence Chester, the Founder and President of CFO Simplified, joins John Corcoran and Dr. Jeremy Weisz, Co-founders of Rise25 Media, in this episode of the Smart Business Revolution Podcast to talk about managing cash flows and excess costs and how to predict future company performance. Lawrence explains what a bankruptcy trustee does and talks about some of the common cash flow mistakes many companies make. He also explains how he helps businesses manage their cash flow and plan for future growth.
Here's a Glimpse of What You'll Hear:
Why Lawrence Chester named his company 'CFO Simplified' and the biggest pain points his clients face
What growing companies should focus on—especially when looking to hire more people
What does a bankruptcy trustee do?
How Lawrence helps companies operate profitably and manage cash flows
Lawrence shares his experience helping an internet reseller company monitor his cash flow and financial reporting
How Lawrence uses financial statements to help his clients predict future performance
Common cash flow mistakes and how changes in product demand and sales affect cash flow
How professional service companies can manage excess costs
Lawrence's favorite memory from his time at the University of Wisconsin
Resources Mentioned:
Sponsor: Rise25
At Rise25, we're committed to helping you connect with your Dream 100 referral partners, clients, and strategic partners through our done-for-you podcast solution. 
We're a professional podcast production agency that makes creating a podcast effortless. Since 2009, our proven system has helped thousands of B2B businesses to build strong relationships with referral partners, clients and audience without having to do the hard work. 
What do you need to start a podcast?
When you use our proven system, all you need is an idea and a voice. We handle the strategy, production, and distribution – you just need to show up and talk.
The Rise25 podcasting solution is designed to help you build a profitable podcast. This requires a specific strategy, and we've got that down pat. We focus on making sure you have a direct path to ROI which is the most important component. Plus our podcast production company takes any of the heavy lifting of production and distribution off of your plate.
We make distribution easy
We'll distribute each episode across more than 11 unique channels including iTunes, Spotify, and Google Podcasts. We'll also create copy for each episode and promote your show across social media.
Cofounders Dr. Jeremy Weisz and John Corcoran credit podcasting as the best thing they have ever done for their businesses. Podcasting connected them with the founders/CEOs of P90x, Atari, Einstein Bagels, Mattel, Rx Bars,  YPO, EO, Lending Tree, Freshdesk,  and many more.  
The relationships you form through podcasting run deep.  Jeremy and John became business partners through podcasting.  They have even gone on family vacations and attended weddings of guests who have been on the podcast.  
Podcast production has a lot of moving parts and is a big commitment on our end; we only want to work with people who are committed to their business and cultivating amazing relationships. 
Are you considering launching a podcast to acquire partnerships, clients, and referrals? Would you like to work with a podcast agency that wants you to win? 
Contact us now at [email protected] or book a call at rise25.com/bookcall.
Rise25 was co-founded by Dr. Jeremy Weisz and John Corcoran who have been podcasting and advising about podcasting since 2008.
Episode Transcript
Intro 0:15
You are listening to Inspired Insider with your host, Dr. Jeremy Weisz.
John Corcoran 0:22
All right. Welcome, everyone. John Corcoran here. I am the host of the Smart Business Revolution Podcast and this is a live episode with my co-host, Dr. Jeremy Weisz.
Jeremy Weisz 0:32
Dr. Jeremy Weisz here. This is also going to be on inspirednsider.com, so you could check it out after this live on Smart Business Revolution or Inspired Insider.