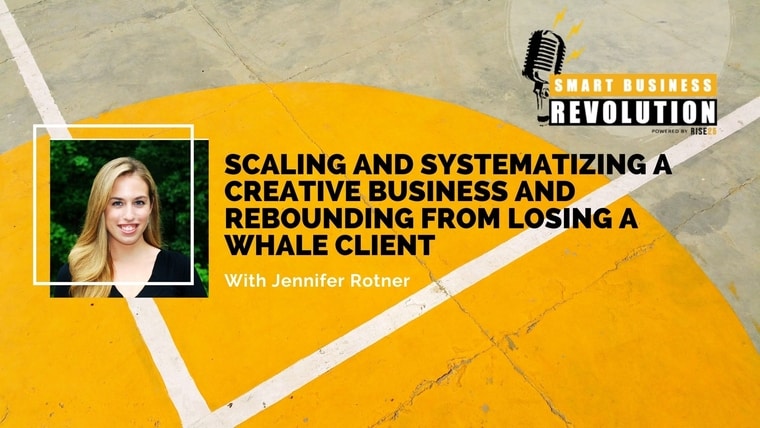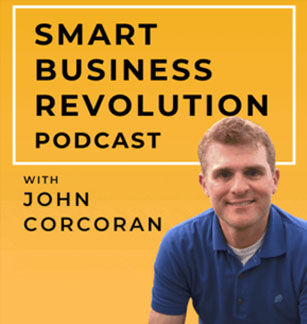 Jennifer Rotner is the Founder and CEO of Elite Creative, which consists of Elite Editing and Elite Authors. They provide writing, editing, publishing, and content marketing solutions. From her real-world experience as a professional editor, Jennifer recognized the need for a better way to ensure that editing and proofreading services were customized to each of her customers. Therefore, she developed an exclusive matching system to pair every project and customer with the right proofreader or editor — which is why Elite Editing boasts of a loyal roster of satisfied customers and an unrivaled pool of editors and proofreaders who hail from the business, academic, and journalism realms.
Prior to founding Elite Editing, Jennifer helped form the editorial division at NYC & Company, New York City's official marketing organization, where she ran the copy department as Copy Chief. Before that, she gained years of experience in the field as features editor for Focus – New York Magazine and as an editor for the marketing department at the American Museum of Natural History.
In this episode of the Smart Business Revolution Podcast, John Corcoran interviews Jennifer Rotner, the Founder and CEO of Elite Creative, about her process of systematizing and scaling creative businesses to over seven figures. Jennifer talks about the mistakes she made and the lessons she learned when building her first businesses, explains how she structures her companies, and shares her tips for working with big clients.
Here's a Glimpse of What You'll Hear:
Jennifer Rotner shares the near-death experience her business faced and what she did to resolve the issue 
The lessons Jennifer learned and what she wishes she did differently to protect her business
Jennifer's advice for a small business looking to work with a big "whale" client
The types of services Jennifer's companies provide — and why she doesn't want to be a full-service agency
How Jennifer started and scaled Elite Authors to over seven figures in revenue in one year
Jennifer talks about the mistakes she made in her first business, the lessons she learned from them, and the quality control strategies her business uses when editing content
How Jennifer organizes her company structure and how she nurtured her first three freelancers to leadership positions
Jennifer explains how she overcomes big obstacles, what she spends most of her time on, and her company's Elite Journey experience for new contractors 
The people Jennifer admires and her contact details
Resources Mentioned In This Episode
Sponsor: Rise25
At Rise25, we're committed to helping you connect with your Dream 100 referral partners, clients, and strategic partners through our done-for-you podcast solution. 
We're a professional podcast production agency that makes creating a podcast effortless. Since 2009, our proven system has helped thousands of B2B businesses build strong relationships with referral partners, clients, and audiences without doing the hard work.
What do you need to start a podcast?
When you use our proven system, all you need is an idea and a voice. We handle the strategy, production, and distribution – you just need to show up and talk.
The Rise25 podcasting solution is designed to help you build a profitable podcast. This requires a specific strategy, and we've got that down pat. We focus on making sure you have a direct path to ROI, which is the most important component. Plus, our podcast production company takes any heavy lifting of production and distribution off your plate.
We make distribution easy
We'll distribute each episode across more than 11 unique channels, including iTunes, Spotify, and Google Podcasts. We'll also create copy for each episode and promote your show across social media.
Cofounders Dr. Jeremy Weisz and John Corcoran credit podcasting as being the best thing they have ever done for their businesses. Podcasting connected them with the founders/CEOs of P90x, Atari, Einstein Bagels, Mattel, Rx Bars,  YPO, EO, Lending Tree, Freshdesk,  and many more.  
The relationships you form through podcasting run deep. Jeremy and John became business partners through podcasting. They have even gone on family vacations and attended weddings of guests who have been on the podcast.
Podcast production has a lot of moving parts and is a big commitment on our end; we only want to work with people who are committed to their business and to cultivating amazing relationships.
Are you considering launching a podcast to acquire partnerships, clients, and referrals? Would you like to work with a podcast agency that wants you to win? 
Contact us now at [email protected] or book a call at rise25.com/bookcall.
Rise25 Cofounders, Dr. Jeremy Weisz and John Corcoran, have been podcasting and advising about podcasting since 2008.
Episode Transcript
Intro 0:01
Welcome to the revolution, the Smart Business Revolution Podcast where we ask today's most successful entrepreneurs to share the tools and strategies they use to build relationships and connections to grow their revenue. Now, your host for the revolution. John Corcoran.
John Corcoran 0:40
All right. Welcome, everyone. John Corcoran here. I am your host. You know, every week I get to talk to smart CEOs, founders and entrepreneurs of all kinds of companies and organizations. You've heard it before, go check out my archives. We've had CEOs from YPO, EO, Activision Blizzard, LendingTree, Netflix, OpenTable, some great, great past episodes there, so go check them out. I'm also the Co-founder of Rise25, where we help connect b2b business owners to their ideal prospects. And before introducing today's guests, I want to give a big thank you to Kait LeDonne of Brandwise Media, who introduced me to today's guest. Her name is Jennifer Rotner. She is the CEO and Founder of Elite Creative, which consists of Elite Editing and Elite Authors. They provide writing, editing, publishing, and content marketing solutions. You probably heard of a few of their clients before; Amazon, PayPal, MGM Resorts International, The World Bank, City of New York, that's a you've heard of that city before, Columbia University. She's also active in EO Baltimore, and we're gonna dive into talking about some of the different content strategies that you should be employing today. 
And of course, this episode is brought to you by Rise25 Media, my company, where we help b2b businesses to get clients, referrals and strategic partnerships with done for you podcasts and content marketing. If you've ever been curious about starting your own podcast, I say do it. It's one of the best things I've ever done. You can email us at [email protected]. Alright, so Jennifer, I'm so excited to have you here. And I want to start with the near-death experience that your business had, you had this two year period where you're building up your business to prepare for growth to serve one key client. And then one day it all came crashing down. Tell me that story. what that was like what that moment was like, and then we'll get into how you rebounded from it. Because it's an incredible story.
Jennifer Rotner 2:35
Thank you. Yeah. I love that we got there really quickly, when we started talking. You said, Did you ever have a rough moment? And I'm like, yeah, there's one that comes to mind.
John Corcoran 2:46
seared in my brain.
Jennifer Rotner 2:47
Yeah, not not hard to pick out. So we had one very large client that for many years, the business grew around. It's not an uncommon thing, right? for small businesses, you get one big client, they take all of your resources and time and, and that's a good thing, because you learn how to grow your operations quickly in order to meet the demand. Or you have to get big fast in order to do that. Well, that happened to us in 2013, and we had this great client for many years. And they brought us into the fold on what was going on with them. It's a very large company, a Fortune 50 company. And they were going to be going through an internal merger and basically asked us if we would help build the capacity when this merger happened. So I knew this about two years in advance. And I spent those two years planning and working and working on scaling up my operations in order to handle that demand. And I made the assessment that the risk of focusing solely on this for our growth plan for that period was worth it. I still think it was a very good company. And all signs pointed to this as the right thing to do. So for two years, I really focused on operations and scaling. And obviously, you know how you preempted this conversation so everybody knows where this is going. Unexpectedly, the company ended up essentially closing and deprecating the services that we were working on; it happened overnight at the beginning of 2018. It was a scary amount of my revenue, if I'm gonna just throw it out there and be truthful with what it was, they were about 80-83% of our revenue. We had a sizable company at the time. And it hit me like a rock it was I remember my personal account manager there who's still a friend, Call me after hours to let me know I was going to be getting the official call the next day. And I just remember kind of sinking to the floor, not even sitting on the couch. But sitting on the ground next to the couch, just kind of needing to feel the ground beneath me. And just sitting there for several moments. Before I could even process what to do next. But what I did next was, you know, call my husband who is my, my rock, and I said, Can you come home, this is what's happening, I need to figure out how to get out from this spot I'm sitting in, and he walked in the door, and he looked at me and goes, Okay, let's do this, I'm gonna order a pizza. And I said, All right, I'm gonna take a shower. And we took the art off my living room wall, literally. And we put up those big whiteboards, post notes and whiteboards in my business until well into the night. And I still I still keep those posts rolled up in the closet, I
John Corcoran 5:38
made a post about, you know, avian
Jennifer Rotner 5:40
news, I just, there's something very special about that, to me, just that survival mechanism and what that represented. But we just, you know, I just looked at it and said, This is what I need to do to survive. And, I told my team The next morning, and we got to have that conversation? Like? I haven't, they must have been fearful there, they must have been fearful, they're gonna lose their jobs, right? Oh, so I have three people that all started as freelancers we're gonna, you know, we've talked to you. And I've talked a lot about scaling up the business. And I obviously work with a very large freelance base. All three of these people started as freelancers in this company, and all three of them are on my senior leadership team, they run my company. They're incredible humans. And we've now been forged by fire, certainly from being different through experiences like this and others, but not not to the three women, not to a woman. Did anyone ask what was going to happen to them? Or if we were going to be okay. I felt you know, we're a fully remote company, we always have been having nothing to do with a pandemic or anything. And it just felt like my hands reached out on that call. And the questions that I was asked were, what do you need? What are we going to do next? How are we going to make this happen? And let's do it, there was never a moment of doubt. And I think, in the end, that comes down to the level of trust that exists between this team and myself. And, and I think I told you this in one of our earlier conversations, but one of my employees, I'll never forget this because it was, we're huge nerds, right, I feel like I need to say that we're for editorial publishing book people. And, and one of them, wrote me on Slack The next day, and just put in this quote, by Legolas from Lord of the Rings and just said, you know, we will, we will stand with you through the night and this kind of feeling that I had of like, we're going to, we're gonna get through this together. And not only did we get through that, which we really, we never stopped running from the second half, we just took off, and we just there was never the sense that we were going to fail, we were just going to figure it out. We did some major pivoting. It was in those next few months that I started Elite Authors, which is our second business. It's a very successful business owner known for its publishing services for authors, we work directly with authors to create books. So that was a big piece of it. And then Elite Editing grew into doing a lot of content writing and content strategy. And in addition to editing, those are now the two biggest pieces of the business by far. And, you know, as I told you, 2018, we almost fully recovered in 2019, we doubled in size in revenue, and 2020, we doubled in size and revenue again, so it doesn't, it wasn't that long ago on paper. But in the lifecycle of my business, it feels like it was ages ago, I just feel like we've reiterated and grown so much since then,
John Corcoran 8:45
What, if anything, would you do differently? If you look back on that experience? Is there anything that you wish you had done to protect the business going into the could have possibly prevented that from happening?
Jennifer Rotner 8:59
Yeah, so certainly, as I said, there was a risk assessment there. And I try to learn from that now and we bring on new clients. Never I see new clients differently. I see big clients as whales, when you land a whale, it's such an exciting thing. But I see it differently than I did, then I see it as a company that's going to help us grow, not a company we're going to survive off. And I wish I had that perspective and that mentality. When you bring on a whale in your small company, they cause you to have to scale very quickly, they cause you to have to make major adjustments to your operations really focused on process, not people, you have to have the right people in place, but you can't you know, if you have a team of three people who do something really well and you bring on a client like that, you've got to be able to have 40 do it just as well. And the way to do that isn't just to find 40 great people, it is to create a process where anyone can be good. And so I now look at new clients like this that come in as this is an opportunity for us to scale up again, this is an opportunity for us to level up in terms of our operations and process and take from that, what we will where we're going next. And not treat the big clients as the be all and end all, because you can't, you have to learn to survive on your own. And that was a big lesson. Another really big lesson I learned was in the aftermath of that we had so many freelancers. So you know, you and I've talked about, we have a full time base of folks. But then we also have a freelance writing and editing team of over 225 people working on a day to day basis. And it tastes a lot to build a team like that. And a lot of them, many of these people were very close to, they're practically you know, they are part of the team. And they're super embedded in our day to day. And after that happened, we were really worried about everyone. And we told everyone about the loss of the client too soon. That is honestly my biggest, my biggest regret, because we grew back so quickly. And I think we told people, you know, we might not have worked for you and so many really great folks scattered to the wind. Good thing about my business model is because so much of it is contract based, we can expand the contract as needed. But I think we contracted too quickly. And I think, you know, having that trust in myself and the vision of where the company is going to go at any given time. It's having the confidence to know that if anything ever happens, I'll build it back up, don't lose those people. You spent all that time hiring and training and building into your culture.