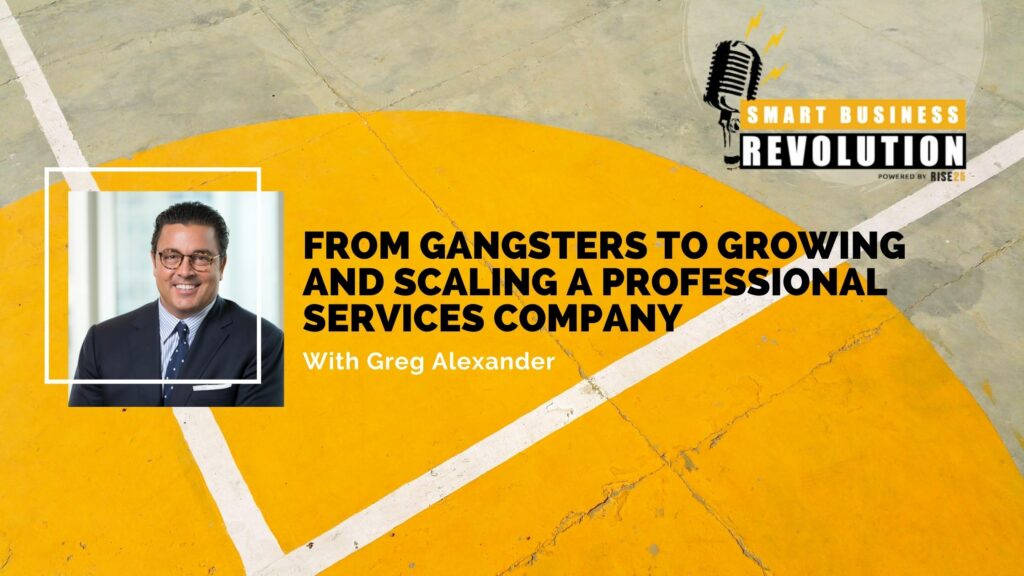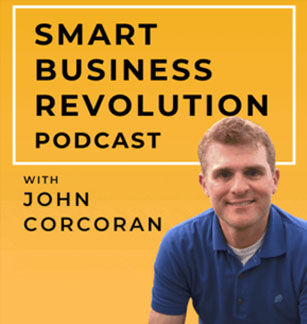 Greg Alexander is the Founder and Chief Investment Officer of Capital 54, where he decides which entrepreneurs to bet on and which firms to invest in. He supports entrepreneurs by helping them scale and exit their firms, and he does so by sharing how he scaled and exited his own.
Prior to opening Capital 54, Greg had two careers spanning 25 years. He co-founded Sales Benchmark Index (SBI), a professional service firm, and served as CEO for 11 years. After scaling the firm, he successfully exited in 2017 by selling his interest. Prior to SBI, he was an executive at EMC Corporation, a leader in the data storage industry. He is a published author of The Boutique: How To Start, Scale, And Sell A Professional Services Firm among other books. He is also the founder of Collective 54 and a member of the Young Presidents' Organization (YPO).
Greg Alexander, the Founder and Chief Investment Officer for Capital 54, is John Corcoran's guest in this episode of the Smart Business Revolution Podcast. Greg talks about going into sales and becoming an entrepreneur as opposed to becoming a gangster. He also discusses starting a family office and building Collective 54 for other boutique professional service firms. Stay tuned.
Here's a Glimpse of What You'll Hear:
How Greg Alexander got started in sales and the role mentorship has played in his career
Greg talks about helping in his father's businesses, serving gangsters, and how his father influenced him
What inspired Greg to go into entrepreneurship, and how did he find his first clients?
How Greg built his company's culture and the people who guided him as he started his business
What are the roles of Collective 54 and Capital 54 within the law firm industry?
Greg explains why he started a family office
Why acquisition communities should consider acquiring professional services firms
Greg talks about his new book, The Boutique: How To Start, Scale, And Sell A Professional Services Firm
The people Greg respects in his industry and those he acknowledges for his achievements
Where to learn more about Greg Alexander
Resources Mentioned:
Sponsor: Rise25
At Rise25, we're committed to helping you connect with your Dream 100 referral partners, clients, and strategic partners through our done-for-you podcast solution. 
We're a professional podcast production agency that makes creating a podcast effortless. Since 2009, our proven system has helped thousands of B2B businesses to build strong relationships with referral partners, clients and audience without having to do the hard work. 
What do you need to start a podcast?
When you use our proven system, all you need is an idea and a voice. We handle the strategy, production, and distribution – you just need to show up and talk.
The Rise25 podcasting solution is designed to help you build a profitable podcast. This requires a specific strategy, and we've got that down pat. We focus on making sure you have a direct path to ROI which is the most important component. Plus our podcast production company takes any of the heavy lifting of production and distribution off of your plate.
We make distribution easy
We'll distribute each episode across more than 11 unique channels including iTunes, Spotify, and Google Podcasts. We'll also create copy for each episode and promote your show across social media.
Cofounders Dr. Jeremy Weisz and John Corcoran credit podcasting as the best thing they have ever done for their businesses. Podcasting connected them with the founders/CEOs of P90x, Atari, Einstein Bagels, Mattel, Rx Bars,  YPO, EO, Lending Tree, Freshdesk,  and many more.  
The relationships you form through podcasting run deep.  Jeremy and John became business partners through podcasting.  They have even gone on family vacations and attended weddings of guests who have been on the podcast.  
Podcast production has a lot of moving parts and is a big commitment on our end; we only want to work with people who are committed to their business and cultivating amazing relationships. 
Are you considering launching a podcast to acquire partnerships, clients, and referrals? Would you like to work with a podcast agency that wants you to win? 
Contact us now at [email protected] or book a call at rise25.com/bookcall.
Rise25 was co-founded by Dr. Jeremy Weisz and John Corcoran who have been podcasting and advising about podcasting since 2008.
Episode Transcript
Intro 0:14
Welcome to the Revolution, the Smart Business Revolution Podcast where we ask today's most successful entrepreneur to share the tools and strategies they use to build relationships and connections to grow their revenue. Now, your host for the revolution, John Corcoran.
John Corcoran 0:40
All right. Welcome, everyone. John Corcoran here. I am the host of this show Smart Business Revolution Podcast. And every week I get to have great conversations with CEOs, founders and entrepreneurs of all kinds of companies and organizations ranging from YPO, EO, Activision Blizzard, Lending tree, Open Table, Xsoftware, and many more. I'm also the Co-founder of Rise25, where we help to connect b2b business owners to their ideal prospects. And before I introduce today's guest, I want to give a big thank you and a shout out to Sean Magennis who is the CEO of Capital 54. Good friend to introduce me to today's guest, who he works with. His name is Greg Alexander.
Greg is the Chief Investment Officer for Capital 54, where his role is deciding which entrepreneurs to bet on and which firms to invest in. He contributes to entrepreneurs by helping them to scale and exit their professional services firms by sharing how he scaled and exited his own. And it's actually his family office. And a firm actually invests its time talent in one thing, a boutique professional services firm. So if you are from a boutique professional services firm, that you're looking to scale this, this can be a really helpful conversation for you. And Greg is also the Founder of Collective 54, which is a membership organization for owners of boutique professional services firms.
And in 2006, Greg co-founded and became the CEO of Sales Benchmark Index (SBI), which is a management consulting firm specializing in sales and marketing. And over the course of 11 years he became the leader in its niche. And he sold his interest to Alaris Royalty Corp in 2017. Finally, he's also the author of 'The Boutique: How To Start, Scale, And Sell A Professional Services Firm'. And this episode is brought to you by Rise25 Media where we help b2b businesses with the high client lifetime value. If you want to learn about how to start a podcast and use content marketing to grow your network, go to rise25media.com. You can also email us at [email protected].
Alright, Greg is such a pleasure to talk to you. You know, Sean raved about you for so long, and said such great things about you. So it's such a pleasure to have a conversation with you. And I want to ask you, since you started a management consulting firm, focused on sales, I imagine you probably have a thing or two to say about sales. But I wonder, are you one of these people who maybe perhaps like myself, I don't think I was a born salesperson. I wasn't like, you know, four years old selling sticks of gum to my my classmates, but maybe you were were you the kind of kid who was out there, you know, newspaper route, and going around and hustling and selling things from long as you can remember, or was that something that came around later?
Greg Alexander 3:09
No, I wasn't one of those guys, when I was a kid. And somebody would say to me, what do you want to be when you grow up? I gave him two answers. The first was a gangster. And the second was a starting quarterback for the Dallas Cowboys. When I realized that if you're a gangster, you wind up dead or in jail, I rule that one out. And then I stopped growing at five foot nine. So I wrote the second one out. So what was I left to do? The only thing I could do at that point there in a living was figure out how to sell something.
John Corcoran 3:34
And is there some point that you realize you had a knack for it?