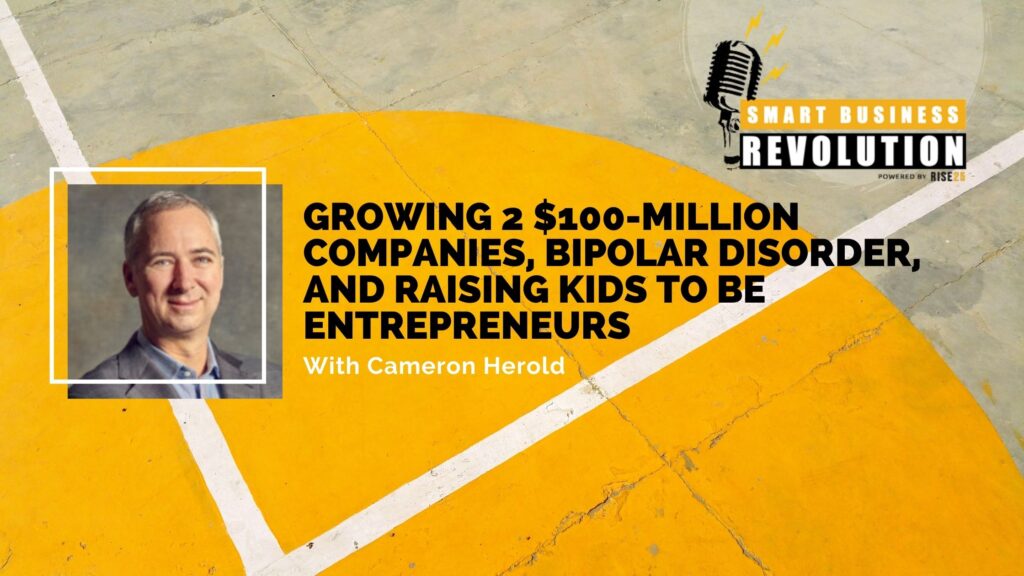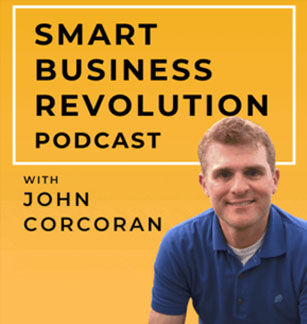 Becoming a successful investor is the goal of many entrepreneurs. For this, we all try to find the best advice from companies like SoFi.
Some people find success, perhaps even a lot of it.
This week's guest has produced results beyond what is commonly thought to be possible.
Phil Nadel is the Co-Founder and Managing Director of Forefront Venture Partners, one of the most successful and largest AngelList Syndicates. Phil is also a published author and serial entrepreneur who has started and sold many companies, and invested in over 100 more. In addition, Phil is one of the investors on Gimlet Media's podcast The Pitch.
This week John Corcoran is joined by Phil to talk about how he came to work with Barbara Corcoran, what he looks for when investing, and never having worked for anyone else.
In this episode, we also talk about:
Here's a Glimpse of What You'll Hear:
The Traits of Entrepreneurs and Those With Bipolar Disorder
Kids Should Be Trained to be Entrepreneurs, Not Lawyers
The Emergence of Social Media and its Effects on Business
The Power of Vision that Athletes Use
Teaching Entrepreneurs to Use Vision
The COO Alliance City Forums
Everyone Struggles With at Least One Personal Thing at a Time
The Current State of Education is Broken
The Second In Command Podcast
Why Podcasts are so Valuable
Who Cameron Thanks for His Success
Resources Mentioned:
Sponsor: Rise25
Today's episode is sponsored by Rise25 Media, where our mission is to connect you with your best referral partners, clients, and strategic partners. We do this through our done for you business podcast solution and content marketing.
Along with my business partner Dr. Jeremy Weisz, we have over 18 years of experience with B2B podcasting, which is one of the best things you can do for your business and you personally.
If you do it right, a podcast is like a "Swiss Army Knife" – it is a tool that accomplishes many things at once. It can and will lead to great ROI, great clients, referrals, strategic partnerships, and more. It is networking and business development; and it is personal and professional development which doubles as content marketing.
A podcast is the highest and best use of your time and will save you time by connecting you to higher caliber people to uplevel your network.
To learn more, go to Rise25.com or email us at [email protected].
To learn more, book a call with us here.
Check out Rise25 to learn more about our done-for-you lead generation and done-for-you podcast services.
Right Click here to download the MP3
Click here to subscribe via iTunes
Advertise on the Smart Business Revolution Podcast
Episode Transcript
John Corcoran 0:40
Welcome everyone. My guest on this show is Cameron Harold, and I'm honored to have him here. He's a longtime entrepreneur, the mastermind behind multiple nine figure companies, including he built his first $200 million companies by age 35. He engineered 1-800-GOT-JUNK, spectacular growth and $2 million 106 million dollars in revenue from 14 to 3100 employees and just six years. It's insane.
Today he's a speaker, author of multiple books, a podcaster, and the founder of the COO Alliance, where he mentors second in command executives.
But first, if you're new to this show, I don't charge a dime for this podcast. We've published hundreds of episodes, every single one of them I talked with top business leaders, CEOs, founders, experts, and I asked them to break down not just the businesses that they built, but the key relationships with clients, mentors, friends, peers, referral partners and influencers that are the backbone of any business and just share how you can do it too. So if you find value in this podcast, which I know you will, all we ask is that you subscribe so you get this content automatically and you can listen to it regularly. Also, before we get into this interview This podcast is brought to you by Rise25 media which is our done-for-you agency focusing on helping b2b businesses to get more clients referral partners and strategic partners through done for you podcast and done-for-you content marketing. I know my guests here Cameron is it podcaster as well, so he's seen the light as well. And our company has over 20 years experience with podcasting, we believe starting a podcast is one of the best things you can do for your business and you personally. And if you do it right, it's so many things at once. It's business development, networking, client acquisition, referral, marketing, and more. You even get to have amazing conversations with people who admire like Cameron here today. So if you want to learn more about that, go to rise25.com and
As I mentioned, my guest is Cameron Harold. We met a number of years back at mastermind talks conference where I remember we were seated next to each other one day, which I think was an honor because Jason Gaynor, the founder mastermind talks, actually puts a lot of thought and effort into putting people next to one another. And we had a great conversation. I've been looking forward to interviewing you. It's one of those things that you know, you you always have a have a dream list of people that you want to interview for your podcasts and it's hard to get to all of them. I should probably just do one straight year of daily podcast so I can get through everyone. So I've really been looking forward to this. And you're you're not only a Renowned executive and entrepreneur but also this This is amazing. The publisher of Forbes magazine said Cameron Harold is the best speaker he's ever heard which, that's just amazing. Praise. I also mentioned briefly your books, double double meeting suck, vivid vision Miracle Morning for entrepreneurs and free PR. Go check out those books. But I want to start I know it's a little bit old at this point, Cameron, but you did a TED talk. And you said that I think we should raise kids to be entrepreneurs rather than lawyers and as a lawyer and an entrepreneur, I totally agree. Because so much more job creation and economic growth comes from entrepreneurs, especially in today's days, day and age. And but I know that this is something very personal for you too. Because yes, you grew up with with a DD and lack of ability to concentrate and you felt like a lot of times we we send our kids towards trying to fix what's what's not their strength, rather than focusing on their strengths and and i agree that that's kind of crazy.
Cameron Herold  4:00  
Yeah, it's funny my, well, it's not funny. I think it's really sad because as a child, I grew up in a system in a school system where I was told to sit still and pay attention and there's only one right answer and be like everyone else and stop being so distracting and work on your weaknesses and get a tutor. And, and it was frustrating because every day I would try my best and I'd get dis focused, I get in trouble and I would get bored. And instead of the school system saying, Wow, you just want another public speaking competition, maybe we should get you a speaking coach. They kept identifying that I was weak in French or bad in history, and I should get tutors and in chemistry in French, and I still suck at French. And me. Yeah, yes. Like, I didn't make any sense. Like, I wasn't gonna use French. Why would I learn it? But if someone had said, Wow, you can study all the different entrepreneurs, the great entrepreneurs in history. What do you think I'd be like, that's awesome. If I got to read about them and watch videos about them and be like, That's amazing. But they pushed me to study things. And to do it in a way that wasn't meant for me. So I was really, I kind of saw that early on. And then I also have the signs of bipolar disorder. I've got 11 to the 11 signs for bipolar where, you know, you're told that attention deficit is a disorder and that bipolar is a disorder. Now, it can be if you're on the very, very fringe, but the reality is about 3% of people are bipolar and about 3% of people are entrepreneurs. And most entrepreneurs are on the spectrum for bipolar. If I read you the 11 traits, and most entrepreneurs are also on the spectrum for attention deficit disorder. Maybe it's exactly who we're supposed to be. Someone this morning said, you know, that entrepreneurs are famous for seeing outside of the box, and I went, there's no box, like, hasn't anyone told you there is no box, right? Well, maybe entrepreneurs are supposed to be out of the box, and we're supposed to see everything. We're supposed to be scattered so that we get excited about ideas, and we see the market and the customer in the economy and our suppliers. And then we get bored with ideas. So we delegate them Maybe those are our strengths. And maybe the mania is why people follow us. And the stress or depression is simply us course correcting. So I've kind of been really passionate about that. I talked a little bit as you mentioned in my TED talk that came out 10 years ago, it's still on the main TED. com website. They actually edited the title it was originally called raising kids to be entrepreneurs instead of lawyers and they cut out the instead of lawyers part.
[continue to page 2]