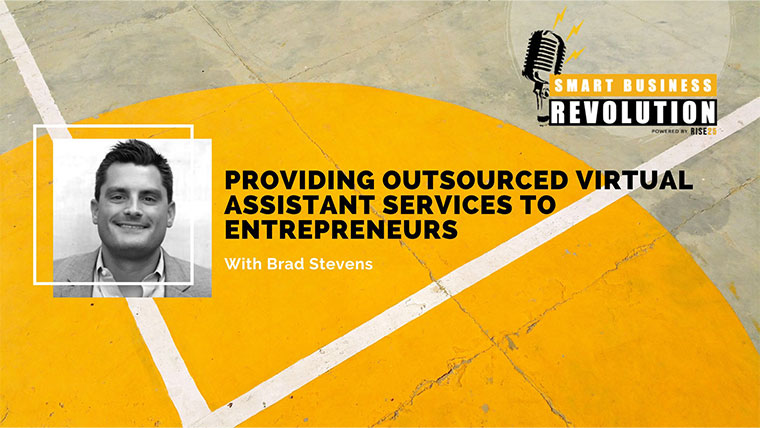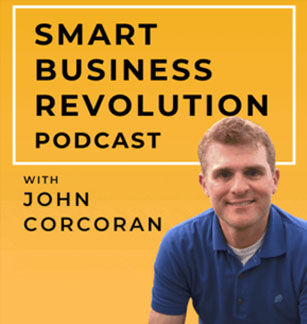 Brad Stevens is the Founder and CEO of Outsource Access, a virtual assistant company out of the Philippines that provides full-time virtual staff for small and medium-sized business owners doing operations, marketing, sales, finance, and custom business services. Serving various industries, the company has grown to 400 people in two and a half years and won the Inc. Best in Business Award. Brad is from Atlanta and is the former President of the EO Atlanta chapter.
In this episode of the Smart Business Revolution Podcast, John Corcoran interviews Brad Stevens, the Founder and CEO of Outsource Access, about how he helps companies realize their full potential. Brad discusses the benefits of outsourcing, why he started his company, and the benefits of attending GLC events.
Here's a Glimpse of What You'll Hear:
Brad Stevens explains what Outsource Access does and how the idea came about
How Brad has been helping clients with different virtual assistant services
How many GLC events has Brad attended? 
Where to learn more about Brad and Outsource Access
Resources Mentioned In This Episode
Sponsor: Rise25
At Rise25, we're committed to helping you connect with your Dream 100 referral partners, clients, and strategic partners through our done-for-you podcast solution. 
We're a professional podcast production agency that makes creating a podcast effortless. Since 2009, our proven system has helped thousands of B2B businesses build strong relationships with referral partners, clients, and audiences without doing the hard work.
What do you need to start a podcast?
When you use our proven system, all you need is an idea and a voice. We handle the strategy, production, and distribution – you just need to show up and talk.
The Rise25 podcasting solution is designed to help you build a profitable podcast. This requires a specific strategy, and we've got that down pat. We focus on making sure you have a direct path to ROI, which is the most important component. Plus, our podcast production company takes any heavy lifting of production and distribution off your plate.
We make distribution easy
We'll distribute each episode across more than 11 unique channels, including iTunes, Spotify, and Google Podcasts. We'll also create copy for each episode and promote your show across social media.
Cofounders Dr. Jeremy Weisz and John Corcoran credit podcasting as being the best thing they have ever done for their businesses. Podcasting connected them with the founders/CEOs of P90x, Atari, Einstein Bagels, Mattel, Rx Bars,  YPO, EO, Lending Tree, Freshdesk,  and many more.  
The relationships you form through podcasting run deep. Jeremy and John became business partners through podcasting. They have even gone on family vacations and attended weddings of guests who have been on the podcast.
Podcast production has a lot of moving parts and is a big commitment on our end; we only want to work with people who are committed to their business and to cultivating amazing relationships.
Are you considering launching a podcast to acquire partnerships, clients, and referrals? Would you like to work with a podcast agency that wants you to win? 
Contact us now at [email protected] or book a call at rise25.com/bookcall.
Rise25 Cofounders, Dr. Jeremy Weisz and John Corcoran, have been podcasting and advising about podcasting since 2008.
Episode Transcript
Intro 0:00
Welcome to the revolution, the Smart Business Revolution Podcast where we ask today's most successful entrepreneurs to share the tools and strategies they use to build relationships and connections to grow their revenue. Now, your host for the revolution, John Corcoran.
John Corcoran 0:40
Hey everybody, this is John Corcoran with Dr. Jeremy Weisz. And this episode is a little bit different. This is a live interview that we recorded at the Global Leadership Conference from Entrepreneurs Organization, where some of the best entrepreneurs from around the globe gathered in Washington DC to share ideas and to learn about entrepreneurship. And of course, this episode is brought to you by Rise25, where we help b2b businesses to give to and to connect to their dream 100 relationships and partnerships, helping you to run a podcast so that it generates a referral pipeline and ROI.
Jeremy Weisz 1:14
Yeah, I mean, John, after both of us have been podcasting for over a decade, the number one thing in our life is relationships. And we're always looking at ways to give to our best relationships. And we found no better way to do that over the past decade than to profile the people in companies we admire and shout from the rooftops what they're working on. And this interview is no different. So if you've thought about podcasting, you should go to rise25.com to learn more, or email us at [email protected]
John Corcoran 1:41
Thanks, everyone. Enjoy the interview.
Jeremy Weisz 1:43
Enjoy.
John Corcoran 1:58
John Corcoran here, we are here at the Global Leadership Conference by EO and this is brought to you by Rise25. We are the easy button for b2b podcast and content marketing. And I'm here with Brad Stevens of Outsource Access. He's from Atlanta, former President of the EO Atlanta chapter as well. And tell us a bit about Outsource Access and what you guys do. So outsource
Brad Stevens 2:19
So Outsource Access, we are a full-time virtual assistant company out of the Philippines. We provide full-time virtual staff for small to medium business owners doing operations marketing, sales, finance or a custom breach businesses situation. So the times that we're in, we've grown to 400 people in about two and a half years and serving all kinds of industries, very injury industry agnostic. It's more about the custom need for for that client.
John Corcoran 2:42
And it's kind of a classic case of you solved your your own problem, right, you scratch your own itch. You had a previous business where you had staffing shortages. And so talk a little bit about that experience and how you first got into outsource staffing. Yeah, so
Brad Stevens 2:57
my business prior to this, we actually manufacturing distributed teeth whitening products all over the world. And the dental industry, the beauty industry, and long story short, we had a product disaster happen cash got super tight, it was kind of my COVID back to homeless 10 years ago. And I just got to get lean and how to do things differently. And that's when I really had heard about the whole outsourcing gig economy, you know, Tim Ferriss, four hour workweek and up but I really had no choice would become a student of it. And so I ended up building a real knowledge base of it, how does it work, and it kind of helped me save that company at the time. So we ended up we exit out of that business, had that knowledge set. And that's what got me excited about seeing this as a huge opportunity small to medium businesses really think it's an out of touch for them, but teaching them how to embrace it, and integrate it. And you know, it's not about safe shipping jobs overseas. It's about augmenting your existing staff, your employees to their highest and best and best use. So I spoke on it a lot of consulting for years and people are like Brad, why don't you just launch your own company? And so I said as an entrepreneur, you're right, I probably should. So I went to the Philippines toured a bunch of facilities chose the Philippines because English speaking American eyes culture, and I found a phenomenal management team infrastructure. Actually EO Philippines chapter was huge for me there to help find an EOS implementer. And yes, we've been off to the races since then, and will probably be hoped to 650 people by the end of this year.
John Corcoran 4:09
That's incredible growth. And we were talking beforehand, you have a video company that is a client of yours that you're helping by giving them various different VAs talk take us through that process.