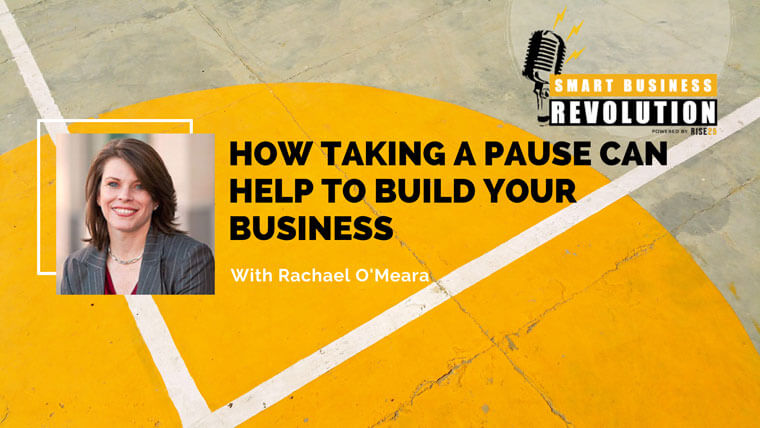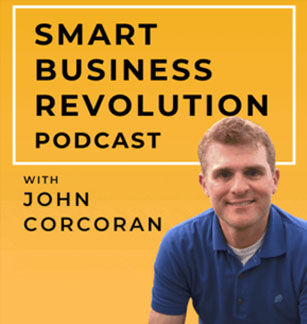 Our lives are now moving at a lightning pace. In an ever-increasing quest for efficiency, it is becoming harder and harder to find a few moments for ourselves. Giving our minds and bodies time to refresh can be beneficial very beneficial to our success in business.
Rachael O?Meara is a transformational leadership coach and author of Pause: Harnessing the Life Changing Power of Giving Yourself a Break, which was featured in the New York Times and WSJ.com. Her book was also named one of the Top Business Books for Your Career in 2017.
In this episode, Rachael sits down with John to discuss her book and the power and benefits of taking a break, mindfulness, and the origins and inspiration for her book.
In this episode, we also talk about:
Here's a Glimpse of What You'll Hear:
The Inspiration Behind Rachael's book Pause
What Led to Rachael's Own Pause
The Science Behind the Benefits of Taking a Break
How Long to Pause? Your Break Doesn't Necessarily Need to Be an Extended Period, it Can be as Little as a Few Minutes a Day
The 5 Signs Which Tell You that You Need a Pause
We Have the Power to Create Our Choices
Meditation is Great, and there are Other Ways to be Mindful
How Long it Takes to Create a Habit
What Rachael Means by "Mental Floss"
Rachael's "Pause Playground" and What it is
Why Keeping a "Pause Journal" is Beneficial
How to Create a Meaningful Pause
Who Rachael Thanks for Her Success
Resources Mentioned in This Episode
Sponsor: Rise25
Today's episode is sponsored by Rise25 Media, where our mission is to connect you with your best referral partners, clients, and strategic partners. We do this through our done for you business podcast solution and content marketing.
Along with my business partner Dr. Jeremy Weisz, we have over 18 years of experience with B2B podcasting, which is one of the best things you can do for your business and you personally.
If you do it right, a podcast is like a "Swiss Army Knife" – it is a tool that accomplishes many things at once. It can and will lead to great ROI, great clients, referrals, strategic partnerships, and more. It is networking and business development; and it is personal and professional development which doubles as content marketing.
A podcast is the highest and best use of your time and will save you time by connecting you to higher caliber people to uplevel your network.
To learn more, go to Rise25.com or email us at [email protected].
To learn more, book a call with us here.
Check out Rise25 to learn more about our done-for-you lead generation and done-for-you podcast services.
Right Click here to download the MP3
Click here to subscribe via iTunes