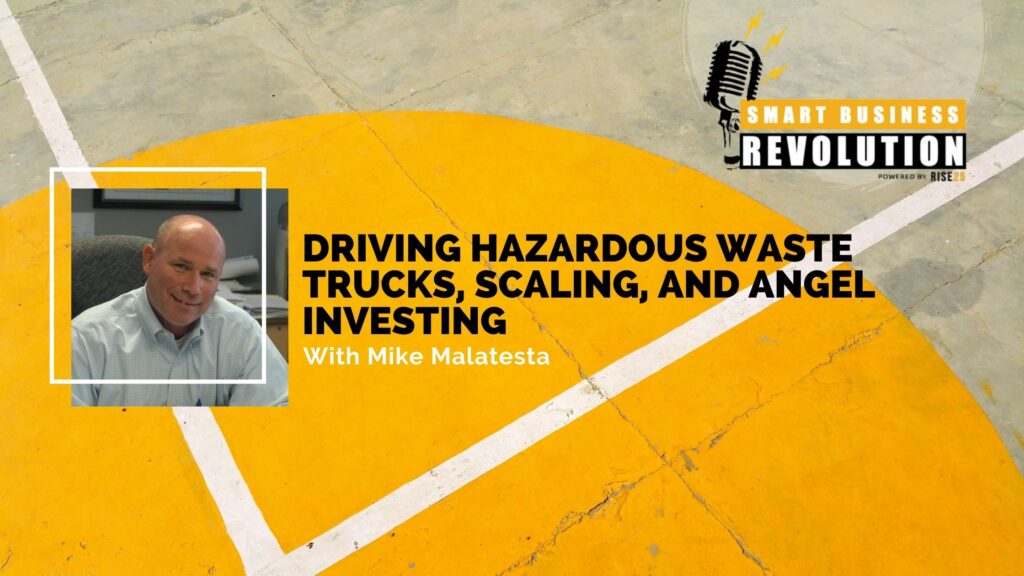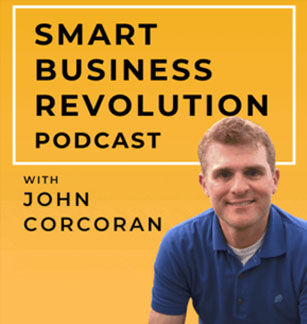 It is not what happens to you in life which defines you.
It's how you react to the adversity you face.
Mike Malatesta was let go from a job he thought he had a bright future in. Then, after getting another job, he found himself going back to the dream he had had since the young age of four: starting a business and becoming an entrepreneur.
It's never an easy process, but one which Mike was able to accomplish thanks to the family and peers he was able to surround himself with.
Mike Malatesta is a successful entrepreneur, investor, and podcaster, who founded Advanced Waste Services and went on to create the How'd it Happen podcast.
Join John again this week as he sits down with Mike to talk about fulfilling his childhood ambitions, the job that led him to take the leap into starting a business, and starting his podcast.
In this episode, we also talk about:
Here's a Glimpse of What You'll Hear:
Mike's Background and How He and His Family Moved from Philadelphia to Milwaukee
Losing His Job and How Mike Dealt With the Change
The Story of How Mike Started Advanced Waste Services
How Mike Acquired 14 Companies While He Was Growing His Primary Company
Mike's Thoughts on Groups Like YPO
The Positive Experiences Mike had in Those Peer Groups
The Program Called The Strategic Coach
Mike's Growth into a Mentorship Role from His Experiences in Peer Groups Like Vistage and YPO
How Mike and His Wife Sold their Business and Why They Decided to Sell
What Happens After a Company is Sold and How Mike Dealt with the Change
Why Mike Started the How'd it Happen Podcast
Getting Energized from Podcasting
Mike's Investments and How He got Started
Who Mike Thanks for His Success
Resources Mentioned:
Sponsor: Rise25
Today's episode is sponsored by Rise25 Media, where our mission is to connect you with your best referral partners, clients, and strategic partners. We do this through our done for you business podcast solution and content marketing.
Along with my business partner Dr. Jeremy Weisz, we have over 18 years of experience with B2B podcasting, which is one of the best things you can do for your business and you personally.
If you do it right, a podcast is like a "Swiss Army Knife" – it is a tool that accomplishes many things at once. It can and will lead to great ROI, great clients, referrals, strategic partnerships, and more. It is networking and business development; and it is personal and professional development which doubles as content marketing.
A podcast is the highest and best use of your time and will save you time by connecting you to higher caliber people to uplevel your network.
To learn more, go to Rise25.com or email us at [email protected].
To learn more, book a call with us here.
Check out Rise25 to learn more about our done-for-you lead generation and done-for-you podcast services.
Right Click here to download the MP3
Click here to subscribe via iTunes
Advertise on the Smart Business Revolution Podcast
Episode Transcript
John Corcoran 0:40
Alright, welcome everybody. My guest on the show is Mike mela testa. He's a seasoned experienced founder CEO entrepreneur based out of Minneapolis he founded advanced waste systems grew it from nothing to $45 million a year in revenues, and 150 employees and then sold it to a public company.
Now he's the host of the how'd it happen podcast and an investor and a wise guy. I was connected to him by our mutual friend Todd Barden A while back had a great conversation and thought that he had some wisdom he could share on the show so excited to talk to him but first before we dive into that, this podcast is brought to you by rise 25 media which is our done for you agency focused on helping b2b businesses to get more clients referral partners and strategic partners through done for you podcast and done for you content marketing, and lead generation. Our company has over 20 years of experience with podcasting. And I firmly believe in Mike, I imagine you agree with this as well. Starting a podcast is one of the best things that you can do for your business. And for you personally, if you do it right. It is one of the most rewarding things one of the most enjoyable things. It's business development, networking, client acquisition, it's all of those things wrapped into one. And so I'm just such a big fan of it and our missions arise. 25 is to help more business owners to you
use that tool and also to help frankly make the world a smaller place by creating greater connections, helping to connect more entrepreneurs and business owners with their ideal prospects ideal referral partners and just frankly, people that they love to connect with and talk to, in a great conversation. So to learn more about that you can visit us on the web at rise. 25 dot com. All right, Mike. So I'm excited to talk to you but first, Mike, you've got this great story. You move from Philadelphia to Minneapolis in about 1990. And you you got I think you are newly married, and it didn't work out so well. So tell me a little bit about what happened when you got there.
Mike Malatesta 2:50
Sure, john. Thanks. First of all, thanks for having me on the podcast. It's such a thrill to be on your show. Yeah, I am in Milwaukee, not Minneapolis.
[continue to page 2]