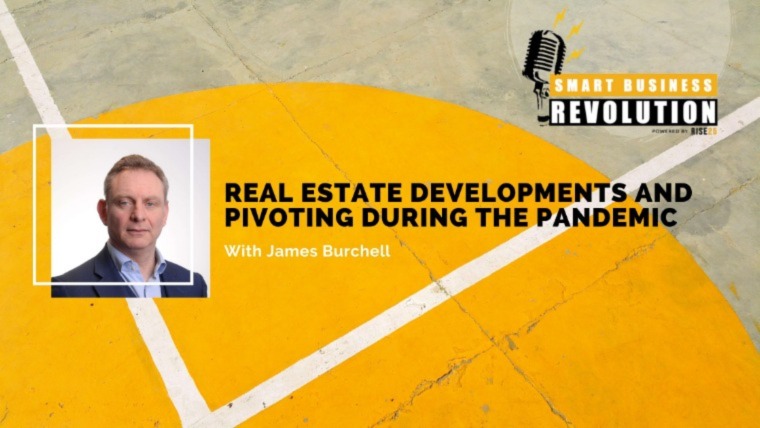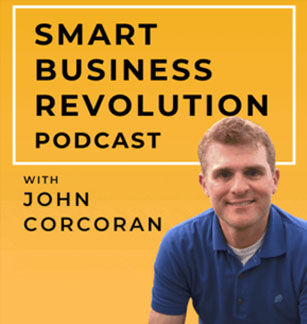 James Burchell is a Partner and the Co-founder of Tellon Capital, a property investment and development firm based in the UK. Tellon Capital specializes in investing in UK real estate through partnerships with high-net-worth individuals and families as well as institutional investors. It provides tailored and precise investment, asset management, and development expertise across all aspects of real estate. James has more than 20 years of experience in real estate, previously serving as the CEO of Phoenix Real Estate and Arrowcroft.
In this episode of the Smart Business Revolution Podcast, John Corcoran interviews James Burchell, a Partner and Co-founder of Tellon Capital, about his firm's real estate developments. James explains how his company pivoted when the pandemic hit and shares his experience attending the EO Global Leadership Conference.
Here's a Glimpse of What You'll Hear:
James Burchell explains what Tellon Capital does
The Southampton project Tellon Capital is working on — and how it was affected by the pandemic
James' experience attending the Global Leadership Conference (GLC)
The key takeaways James got from the GLC
Where to learn more and get in touch with James
Resources Mentioned In This Episode
Sponsor: Rise25
At Rise25, we're committed to helping you connect with your Dream 100 referral partners, clients, and strategic partners through our done-for-you podcast solution. 
We're a professional podcast production agency that makes creating a podcast effortless. Since 2009, our proven system has helped thousands of B2B businesses build strong relationships with referral partners, clients, and audiences without doing the hard work.
What do you need to start a podcast?
When you use our proven system, all you need is an idea and a voice. We handle the strategy, production, and distribution – you just need to show up and talk.
The Rise25 podcasting solution is designed to help you build a profitable podcast. This requires a specific strategy, and we've got that down pat. We focus on making sure you have a direct path to ROI, which is the most important component. Plus, our podcast production company takes any heavy lifting of production and distribution off your plate.
We make distribution easy
We'll distribute each episode across more than 11 unique channels, including iTunes, Spotify, and Google Podcasts. We'll also create copy for each episode and promote your show across social media.
Cofounders Dr. Jeremy Weisz and John Corcoran credit podcasting as being the best thing they have ever done for their businesses. Podcasting connected them with the founders/CEOs of P90x, Atari, Einstein Bagels, Mattel, Rx Bars,  YPO, EO, Lending Tree, Freshdesk,  and many more.  
The relationships you form through podcasting run deep. Jeremy and John became business partners through podcasting. They have even gone on family vacations and attended weddings of guests who have been on the podcast.
Podcast production has a lot of moving parts and is a big commitment on our end; we only want to work with people who are committed to their business and to cultivating amazing relationships.
Are you considering launching a podcast to acquire partnerships, clients, and referrals? Would you like to work with a podcast agency that wants you to win? 
Contact us now at [email protected] or book a call at rise25.com/bookcall.
Rise25 Cofounders, Dr. Jeremy Weisz and John Corcoran, have been podcasting and advising about podcasting since 2008.
Episode Transcript
Intro 0:00
Welcome to the revolution, the Smart Business Revolution Podcast where we ask today's most successful entrepreneurs to share the tools and strategies they use to build relationships and connections to grow their revenue. Now, your host for the revolution, John Corcoran.
John Corcoran 0:40
Hey everybody, this is John Corcoran with Dr. Jeremy Weisz. And this episode is a little bit different. This is a live interview that we recorded at the Global Leadership Conference from Entrepreneurs Organization, where some of the best entrepreneurs from around the globe gathered in Washington, DC to share ideas and to learn about entrepreneurship. And of course, this episode is brought to you by Rise25 where we help b2b businesses to give to and to connect to their dream 100 relationships and partnerships, helping you to run a podcast so that it generates a referral pipeline and ROI.
Jeremy Weisz 1:14
Yeah, I mean, John, after both of us have been podcasting for over a decade, the number one thing in our life is relationships. And we're always looking at ways to give to our best relationships. And we found no better way to do that over the past decade than to profile the people in companies we admire and shout from the rooftops what they're working on. And this interview is no different. So if you've thought about podcasting, you should go to rise25.com to learn more, or email us at [email protected].
John Corcoran 1:41
Thanks, everyone. Enjoy the interview. 
Jeremy Weisz 1:43
Enjoy.
John Corcoran 1:57
All right, John Corcoran here. We're live from the Global Leadership Conference being put on by Entrepreneurs Organization. This is brought to you by Rise25. We are the easy button for b2b podcast and I'm here with James from Tellon Capital. And you're based out of London and tell us a little bit about your company and what you guys do.
James Burchell 2:17
So we are UK commercial investor developer. We're a multifamily office, we have about a dozen investors who invest with us. We focus on retail offices and private rented sector. I think you call it multifamily residential. We're investors and developers around London and the Southeast.
John Corcoran 2:37
Right. And you've got a really interesting project that's happening in Southampton right now it involves 1000 year old walls that have been there obviously a long time, but you're incorporating them into a new residential project. Tell us about that. Yeah, so
James Burchell 2:51
Southampton is, is really known as the gateway to the rest of the world with its 450 cruise lines that arrive every single year in into the UK. So it's quite a major city. It's also a very historic city. As you said, it's got a walls that are over 1000 year old, and it harder the center center called the bar gate, which was the old gateway to the entrance to the city. We own a five acre site in the city center. We've been developing that through working with the local authority, and also heritage England, because we've got part of the old original city walls that date back to the 11th and 12th century that we've had to build into and incorporate within our scheme. Our development is five acres, 520 residential units, and 30,000 square feet of retail, fronting on to the Old City and creating a new gateway into the heart of South Hampton City Center.
John Corcoran 3:46
Wow. And has this project been affected? You know, we're recording this in April of 2022. Last two years, there's been the pandemic, and any city that depends on cruise ships has been affected. So how has that affected your project?
James Burchell 4:01
Hugely, we previously had consent for a mix of retail, hotel and residential. And then when COVID came, we had to pivot, we'd lost an element of the retail about half of our retail we had to change because the retail demand wasn't there. We lost the hotel operator, we had to go back in for another planning application and change the use of the upper areas. In fact for a large part of the buildings to create instead of 300 residential units and a hotel 520 residential units more amenity space changed the way that we connected with the walls and the Old City and create something that was going to be fit for purpose for the future of the city.
John Corcoran 4:42
Yeah. And tell me about we're here at that EO Global Leadership Conference. Is this your first one have you been before? What's your experience been like?
James Burchell 4:49
So this is my first Global Leadership Conference. I've been involved in EO for a number of years. But I sort of stepped up and took more of a leadership role about four or five years ago. I And then COVID came in, which meant that I wasn't able to go to the previous leadership conferences. So this is my first one here in as a member of a leadership role.
John Corcoran 5:11
Yeah. And and what have you gotten out of the experience so far? What have you what are some takeaways?
James Burchell 5:17
So I think there's a couple of takeaways. One is the connectivity and it just proves, you know, no is a family. And you just walk into an area here, and it doesn't matter which room you're in, or which table you're at. But there is a common bond, a common theme, a common respect, a common trust, and a common connectivity that allows everybody to feel very relaxed and comfortable together. That's one side of it, which enables much better learning, because everybody is open to learning. And the other side of it is the huge amount of learning that we get here. The amazing variety and quality of speakers that we get. It's really quite powerful and engaging and helps you develop.
John Corcoran 5:59
That's great, James, where can people go to learn more about you and connect with you and reach out if they have any questions?
James Burchell 6:04
So our website is www.telloncapital.com. I'm on LinkedIn and my surname is spelled b-u-r-c-h-e-l-l, be delighted to connect and from an EO perspective. I'm on the EO website and be great to connect with people.
John Corcoran 6:23
Great. John Corcoran live from the Global Leadership Conference here in Washington, DC. Thank you.
Outro 6:29
Thank you for listening to the Smart Business Revolution Podcast with John Corcoran. Find out more at smartbusinessrevolution.com. And while you're there, sign up for our email list and join the revolution. And be listening for the next episode of the Smart Business Revolution Podcast.