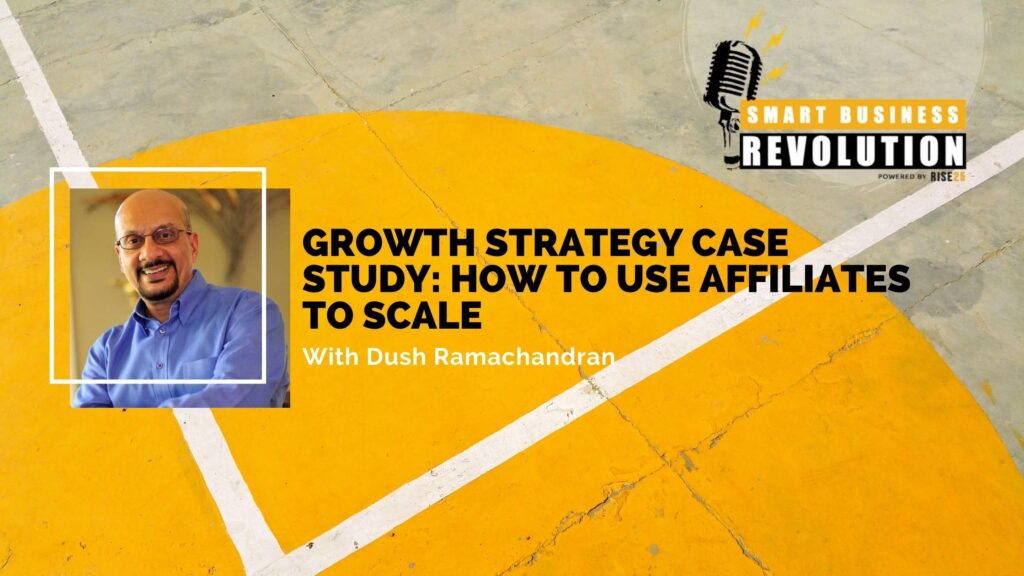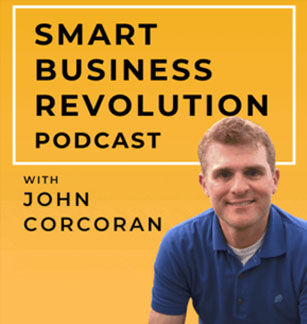 Growing and scaling an online business across the many marketplaces of the world is a difficult process.
Dush Ramachandran has made it look easy over his storied career.
Dush is the co-founder and CEO of The Net Momentum and The Accelerator Network. He is an expert in sales and has started and sold many businesses throughout the years. He was also instrumental in the growth of ClickBank during the meteoric rise which that company experienced.
In this episode, Dush joins John to discuss the use of affiliates to scale a business, doing business online, and the importance of having stellar customer service. Dush also talks about his time at ClickBank and what he did to grow that company.
In this episode, we also talk about:
Here's a Glimpse of What You'll Hear:
How Seth Greene got into podcasting
Why Seth's book idea morphed into a podcast and a new income stream
Millennials Buy More Physical Books Than Any Other Group
Why Do Successful Podcasts Podfade?
The Difficulties of Getting a Return on a Podcast
The Story of How Kevin and Seth Started SharkPreneur
Reciprocity and Networking is a Big Benefit of Doing a Podcast
Why Seth Loves to be on Podcasts
The Benefits From Appearing on Other People's Podcasts
Seth's Advice for New Podcasters
How to Maintain Your Relationships Once You Connect Through Podcasts
Take Every Opportunity to be on Media Because You Never Know Who Will Hear It
Trade Guest Appearances With Other Podcasts
Learn From Your Guests on Your Podcast
Don't Get Hung Up on Audio Equipment
Seth's Background in Direct Response Marketing
Why Seth Doesn't Try to Earn Income Through Ads in the Podcast
Who Seth Thanks for His Success
Resources Mentioned:
What is ClickBank, and How Does it Work?
The Difficulties of Doing Business Online With Customers Across the World
How Companies Like ClickBank Streamline the Process of Selling Online
How Bob King Helped Expand the ClickBank Brand
The Unique Challenges of Building a Marketplace, and Maintaining the Balance Between Vendors and Affiliates
The Maturation of a Typical Affiliate Who Works With ClickBank
The Importance of Keeping the Rate of Returns, Refunds, and Chargebacks Low
The Critical Importance of Good Customer Service
The Effect of Including Physical Items on Refund Rates
It is Important to Resist the Urge to Stretch Yourself Too Thin
Challenges Which are Unique to Very Large Companies
Who Dush Thanks for His Success
Sponsor: Rise25
Today's episode is sponsored by Rise25 Media, where our mission is to connect you with your best referral partners, clients, and strategic partners. We do this through our done for you business podcast solution and content marketing.
Along with my business partner Dr. Jeremy Weisz, we have over 18 years of experience with B2B podcasting, which is one of the best things you can do for your business and you personally.
If you do it right, a podcast is like a "Swiss Army Knife" – it is a tool that accomplishes many things at once. It can and will lead to great ROI, great clients, referrals, strategic partnerships, and more. It is networking and business development; and it is personal and professional development which doubles as content marketing.
A podcast is the highest and best use of your time and will save you time by connecting you to higher caliber people to uplevel your network.
To learn more, go to Rise25.com or email us at [email protected].
To learn more, book a call with us here.
Check out Rise25 to learn more about our done-for-you lead generation and done-for-you podcast services.
Right Click here to download the MP3
Click here to subscribe via iTunes
Advertise on the Smart Business Revolution Podcast
Episode Transcript
John Corcoran 0:00
Alright, welcome, everybody. My guest on this episode is Dush, Ramachandran, and Dush is the co-founder and CEO of net momentum and the accelerator network. He's a seasoned business leader who has run and started and sold many different businesses over the years. He's an expert in sales and expert in business development. And we're going to be talking about all of those different topics. And he also was instrumental in a company called Clickbank, which was also instrumental for me and helping me in the transition from full time practicing lawyer to what would you call me, I guess, making my money online, earning an income from a variety of different online courses during that phase of my career. So it was a really very important company for me. So I'm interested to dive in with the ocean and ask him about the growth of that company because he experienced a lot of growth in the period of time that he was there. Now before we get to that this episode is brought to you by Rise25, which is the lead generation agency business I co-founded with Dr. Jeremy Weiss in 2015, with the mission of helping to connect you with your best referral partners and customers, and we do this in a number of ways, but one of the ways is by helping b2b businesses to launch operating profit with a complete done for podcasting package. And since I started podcasting in 2012, it's one of the best things I've done, personally and professionally, I'm sure dish would agree as well, he was kind enough to have me as a guest on his great podcasts, which is very professionally run. And you know, the podcast along with my blog is one of the things that generate more income than my day job. practicing law allowed me to quit practicing law. And so it's really, you know, it's such a significant thing for me. But you know, profiting today from podcasts, with a b2b business is not easy. And we completely run and launch your own podcast and distribute your show across 11 different channels, including a dedicated blog post and social media. So our goal is to make it very, very simple for others to get in and do it as well. And then finally, we also have a greater purpose at rise 25 and our mission behind everything that we do. We discovered that Jeremy's grandfather was a Holocaust survivor. My grandfather is a b 17 captain and pilot who flew 35 missions over Nazi Germany during World War Two. And when we discovered that commonality between us, we knew we wanted to honor our grandfathers legacies by helping veterans through a veteran scholarship so we do rise 25 VIP events throughout the year around the country and if you are interested or if you know a veteran entrepreneur, you can go to rise 25 dot com slash mission and learn more about this scholarship and I'd also love it if you would spread the word on social media and tag me at john Corcoran so we can help more veterans to start and run a profitable businesses Alright, so now back to do so dish. Now you were with Clickbank and explain to people what Clickbank is as a company and you had a number of different successes prior to coming to Clickbank but I do want to talk about Clickbank because it was one of the companies that was really instrumental for me when I was not so happy practicing law as a lawyer and I had this vision of I think can have a bigger impact. I can reach more people. I can have more freedom over over my own business and I use Clickbank they do it to tell everyone who hasn't heard of Clickbank before what the company is
[continue to page 2]