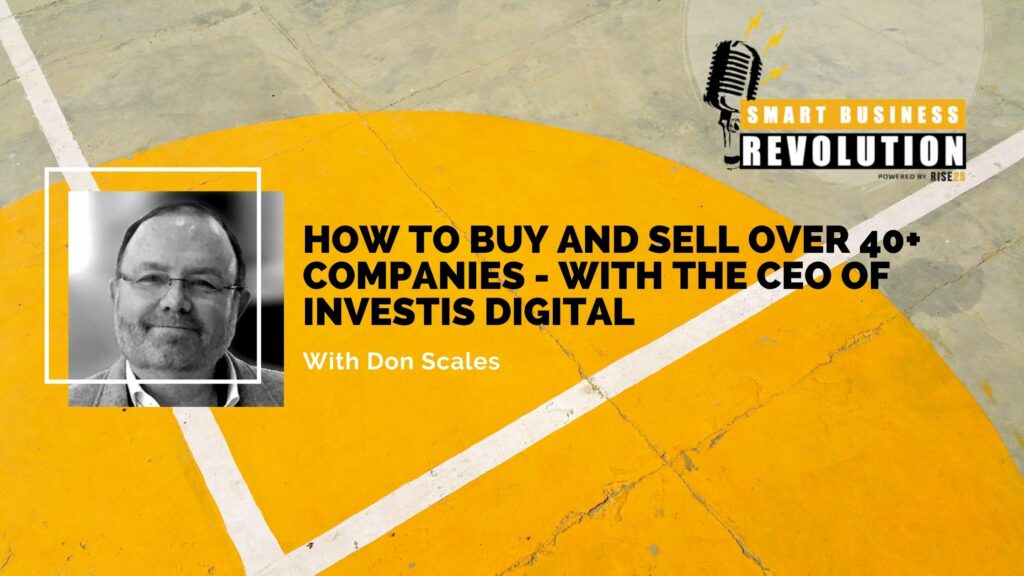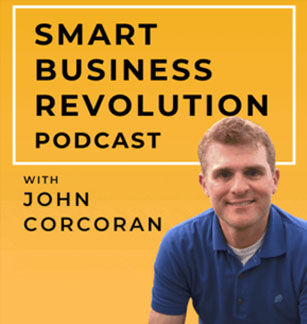 Don Scales is the Global CEO of Investis Digital, an award-winning digital communications company that makes businesses more successful by sharing their brand stories with target audiences such as shareholders, investors, employees, customers, and influencers. Don has more than 30 years of award-winning digital experience. He joined Investis Digital as a CEO of US operations in March of 2016 and became Global CEO in January 2017. He previously led global operations at interactive agencies iCrossing and Agency.com
Don is also an author, and his first book, How to Lead a Values-Based Professional Services Firm, was co-written with Fran Biderman-Gross and released in 2020. His next title, The M&A Solution: A Values-Based Approach to Integrate Companies, is set for a release in May 2021 with ForbesBooks. Don has dual undergraduate degrees in Chemical Engineering and Mathematical Physics, and a Master of Science in Chemical Engineering from Rice University; he also has an M.B.A. from Harvard Business School.
Don Scales, the Global CEO of Investis Digital, is John Corcoran's guest in this episode of the Smart Business Revolution Podcast where they talk about preparing for successful mergers and acquisitions. Don explains why most mergers and acquisitions fail and talks about common red flags to watch out for when evaluating a potential deal. He also discusses the importance of value alignment and finding the right time to close a deal.
Here's a Glimpse of What You'll Hear:
Don Scales explains why 70-90% of mergers and acquisitions fail 
Questions companies should ask themselves before entering into mergers and acquisitions
Common red flags to watch out for when evaluating deals and how Don helped prepare the acquisition of Spannerworks by iCrossing
How can you find the right company to acquire, and what should you do to prepare for an acquisition?
Building trust between potential acquirers and acquirees—and ensuring that values are aligned 
What Don wishes he knew before his first M&A deal
Don talks about the right timing for an acquisition, how to discuss values with the acquiree, and what to do after closing an M&A deal
The people who inspire Don inside and outside of the industry
Don's new book—and where you can get it
Resources Mentioned:
Sponsor: Rise25
At Rise25, we're committed to helping you connect with your Dream 100 referral partners, clients, and strategic partners through our done-for-you podcast solution. 
We're a professional podcast production agency that makes creating a podcast effortless. Since 2009, our proven system has helped thousands of B2B businesses to build strong relationships with referral partners, clients and audience without having to do the hard work. 
What do you need to start a podcast?
When you use our proven system, all you need is an idea and a voice. We handle the strategy, production, and distribution – you just need to show up and talk.
The Rise25 podcasting solution is designed to help you build a profitable podcast. This requires a specific strategy, and we've got that down pat. We focus on making sure you have a direct path to ROI which is the most important component. Plus our podcast production company takes any of the heavy lifting of production and distribution off of your plate.
We make distribution easy
We'll distribute each episode across more than 11 unique channels including iTunes, Spotify, and Google Podcasts. We'll also create copy for each episode and promote your show across social media.
Cofounders Dr. Jeremy Weisz and John Corcoran credit podcasting as the best thing they have ever done for their businesses. Podcasting connected them with the founders/CEOs of P90x, Atari, Einstein Bagels, Mattel, Rx Bars,  YPO, EO, Lending Tree, Freshdesk,  and many more.  
The relationships you form through podcasting run deep.  Jeremy and John became business partners through podcasting.  They have even gone on family vacations and attended weddings of guests who have been on the podcast.  
Podcast production has a lot of moving parts and is a big commitment on our end; we only want to work with people who are committed to their business and cultivating amazing relationships. 
Are you considering launching a podcast to acquire partnerships, clients, and referrals? Would you like to work with a podcast agency that wants you to win? 
Contact us now at [email protected] or book a call at rise25.com/bookcall.
Rise25 was co-founded by Dr. Jeremy Weisz and John Corcoran who have been podcasting and advising about podcasting since 2008.
Episode Transcript
Intro 0:14
Welcome to the revolution, the Smart Business Revolution Podcast where we ask today's most successful entrepreneurs to share the tools and strategies they use to build relationships and connections to grow their revenue. Now, your host for the revolution, John Corcoran.