Tom Morkes is one of the few people I've ever met who can say he got paid to jump out of helicopters.
After graduating from West Point — which is like the Harvard of military schools ? he joined the U.S. Army as an officer.
His service in the Army included a stint in Iraq, which he? describes in his characteristically humble manner as mostly a time of boredom. (I?m sure it wasn?t entirely boredom given it was a war, after all.)
His story was so incredible I previously profiled him in a guest post in Art of Manliness: The Helicopter-Jumper?s Guide to Talking About Yourself: 10 Ways to Share Your Accomplishments Without Sounding like a Jerk.
Today Tom is a business coach and business consultant, author, owner of a boutique publishing house and publisher of Bootstrapped Mag, a business and arts journal I've been privileged to write for.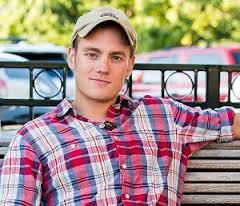 He?s also a co-creator (with fellow vets John Lee Dumas of Entrepreneur on Fire and Antonio Centeno of Real Men Real Style) of High Speed Low Drag, a company focused on helping vets to transition from the military to the private sector.
He?s become known as an expert in ?Pay What You What Pricing? and the ?gift economy,? and makes a fascinating argument for why allowing your customers to decide what they pay for your product or service is actually a lucrative and worthy approach.
Oh, and did I mention that he's been doing all of this while traveling around the world with his new wife for the past year? So there's that too.
Through it all, Tom has a brilliant approach to developing relationships and shares in this podcast how he developed relationships with some very busy writers who he got to contribute to the first issue of Boostrapped ? when it was a completely unknown literary journal?? including The War of Art author Steven Pressfield, Smart Passive Income founder Pat Flynn, and $100 Startup author Chris Guillebeau.
Enjoy!
Resources from this Episode: