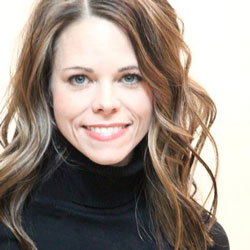 When I first went to work for myself a couple of years ago, one of the first books I read was Book Yourself Solid by Michael Port.
I don't think I could have picked a better book to read upon embarking on the journey of entrepreneurship.
Out of all the various business books presenting different coaching models available on the market today, Michael's book was perfect. It covers how service professionals can develop their own personal brand, talk about what it is they do in the right way, build trust and credibility, price their services, and promote themselves without sounding like Donald Trump.
It's one of the few books that I have read where I felt like I had to read it at the kitchen table with a notepad next to me, because I was taking so many notes.
I didn't think Michael could improve on that book, but it happened. Enter Book Yourself Solid Illustrated. Working with my guest in this episode of the podcast, Jocelyn Wallace, the pair tore up the original version and distilled it to its essence.
I loved the new version as much, if not more, than the original version.
Book Yourself Solid Illustrated – One of the Best Coaching Models, Period
In this interview with Jocelyn, we discuss:
the creative way Jocelyn positioned herself to work with a famous bestselling author
why all entrepreneurs need a solid "foundation"
how to become a strategist for your own business
the importance of group collaboration programs
how people can consume information better by using visuals
why most coaching models don't work and the advantage of the BYS framework
Resources from this Episode:
Right Click here to download the MP3
Click here to subscribe via iTunes