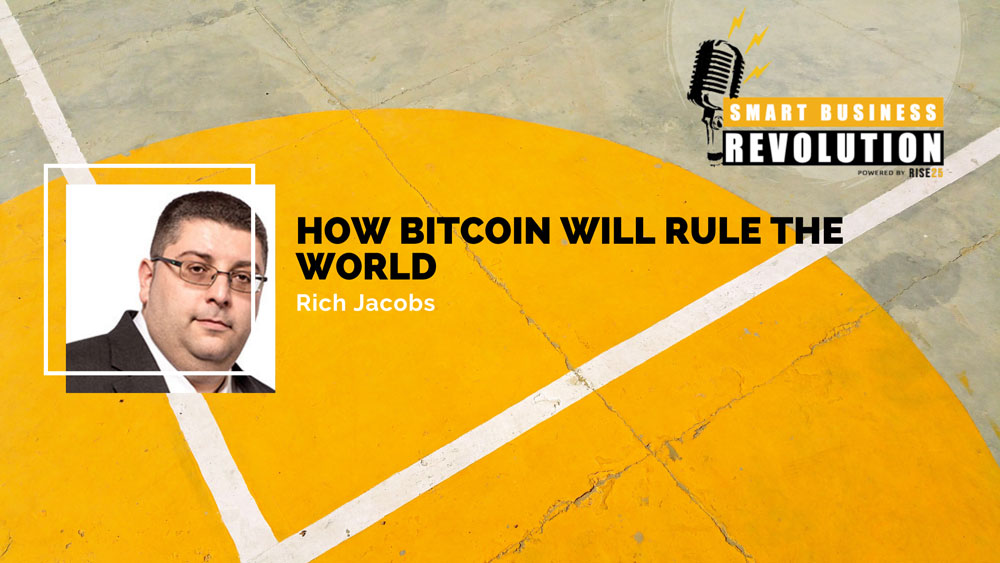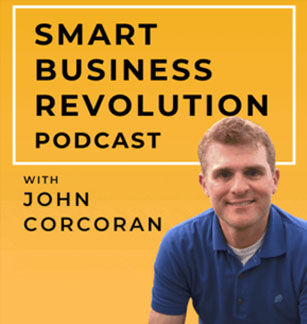 Rich Jacobs is a serial entrepreneur who became so fascinated with certain types of technology that he started the Future Tech Podcast and has now become an expert in all things Bitcoin, blockchains, and cryptocurrencies. He's even putting on his own Bitcoin Superconference in 2018!
Here's a Glimpse of What You'll Hear:
The Selfish Reason Rich Started the Future Tech Podcast
The Mysterious Origins of Bitcoin
The Basics of How Bitcoin Works
How Blockchains Prevent Double-Spending of Bitcoins
What are Smart Contracts?
How Blockchains Could Make Elections More Transparent
Are Cryptocurrencies and Blockchains as Secure as they Appear?
The Positives and Negatives of Bitcoin Being Open Source
How Bitcoin Helps People in Third World Countries
What About Using Bitcoin in Countries That Don't Allow Multiple Currencies?
The Greatest Danger Facing Cryptocurrency
Who are Bitcoin Miners and What Do They Do?
The Other Main Cryptocurrencies Besides Bitcoin
What is an I.C.O. (Initial Coin Offering)?
Diving Deeper into Blockchains
How Blockchains Can Help Prevent Identity Theft, Streamline Medical Records Transfers, and Track the Spread of Diseases
Rich's Upcoming Bitcoin Superconference
Who Rich Thanks for His Success
Sponsor: Rise25
Today's episode is sponsored by Rise25 Media, where our mission is to connect you with your best referral partners, clients, and strategic partners. We do this through our done for you business podcast solution and content marketing.
Along with my business partner Dr. Jeremy Weisz, we have over 18 years of experience with B2B podcasting, which is one of the best things you can do for your business and you personally.
If you do it right, a podcast is like a "Swiss Army Knife" – it is a tool that accomplishes many things at once. It can and will lead to great ROI, great clients, referrals, strategic partnerships, and more. It is networking and business development; and it is personal and professional development which doubles as content marketing.
A podcast is the highest and best use of your time and will save you time by connecting you to higher caliber people to uplevel your network.
To learn more, go to Rise25.com or email us at [email protected].
To learn more, book a call with us here.
Check out Rise25 to learn more about our done-for-you lead generation and done-for-you podcast services.
Right Click here to download the MP3
Click here to subscribe via iTunes