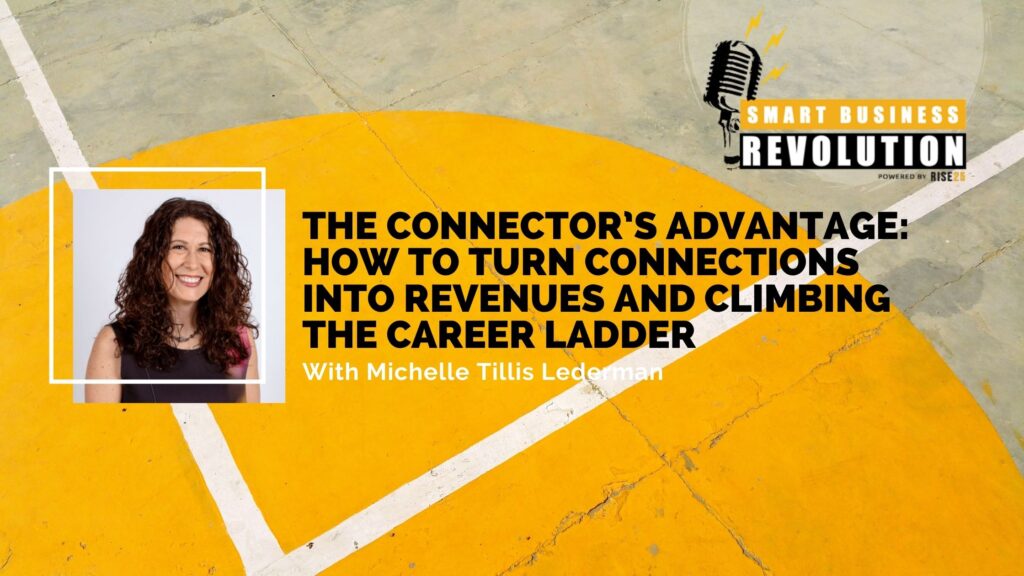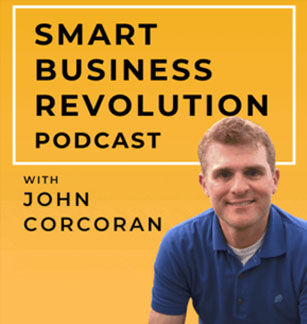 Michelle Tillis Lederman is an expert in building connections between people. Michelle grew her passion after finding poor communication and leadership in corporate America.
In this episode, we talk about how to build strong, genuine connections with your colleagues and friends which will help you grow in business and in life.
Here's a Glimpse of What You'll Hear:
Why Does Mindset Matter?
Why You Don't Need Luck When You Are A Connector
How Michelle Bounced Back from Being Laid Off
How Genuine Connections are Better than Networking
The Spectrum of Connectors
The Natural Edge Which Introverts Secretly Have
How to Maintain Connections in the Digital Age
How to Use Business Cards to Create Follow-up Connections
Finding Time: How Michelle Utilizes Underutilized Time to Increase Productivity
Using a Clear Vision to Develop the Connector's Advantage
Adding Value to Relationships and Giving Freely Produces Reciprocity
How to Ask for What You Want Without Being Off-putting
Michelle Details Why Getting a No When Asking for Something Can Lead to a Bigger Yes Later
Using the Power of LinkedIn to Increase Your Connections
Michelle Discusses How to Find the Right Balance of Connection Between Face-to-face, Phone, and Online
Who Does Michelle Thank For Her Success
Resources Mentioned:
Sponsor: Rise25
Today's episode is sponsored by Rise25 Media, where our mission is to connect you with your best referral partners, clients, and strategic partners. We do this through our done for you business podcast solution and content marketing.
Along with my business partner Dr. Jeremy Weisz, we have over 18 years of experience with B2B podcasting, which is one of the best things you can do for your business and you personally.
If you do it right, a podcast is like a "Swiss Army Knife" – it is a tool that accomplishes many things at once. It can and will lead to great ROI, great clients, referrals, strategic partnerships, and more. It is networking and business development; and it is personal and professional development which doubles as content marketing.
A podcast is the highest and best use of your time and will save you time by connecting you to higher caliber people to uplevel your network.
To learn more, go to Rise25.com or email us at [email protected].
To learn more, book a call with us here.
Check out Rise25 to learn more about our done-for-you lead generation and done-for-you podcast services.
Right Click here to download the MP3
Click here to subscribe via iTunes