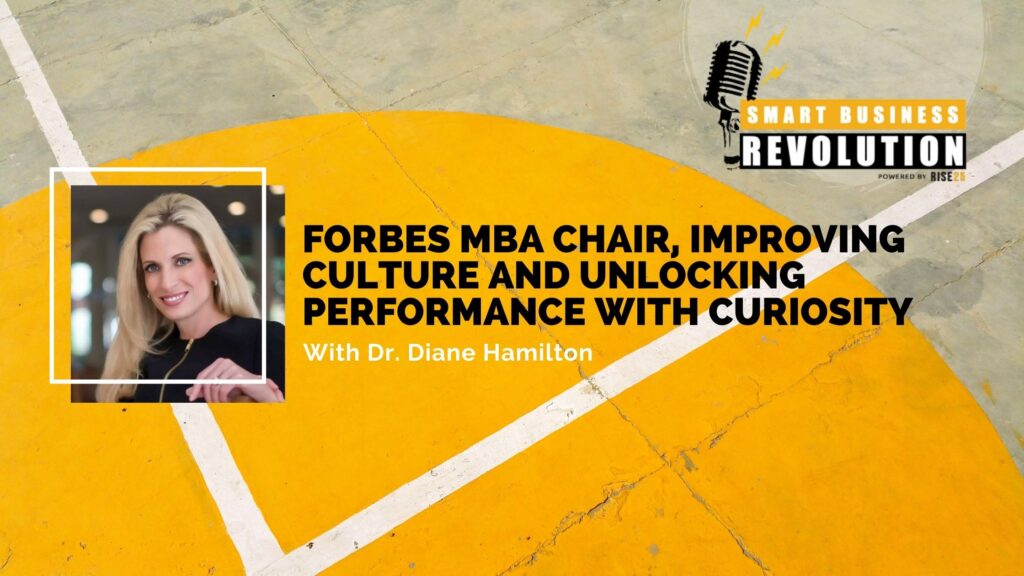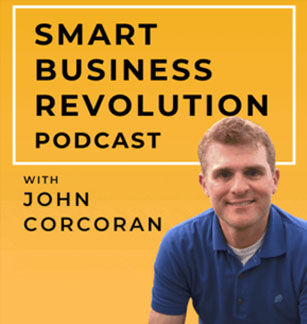 Curiosity.
It is the fire that drives us and fuels our greatest achievements. 
So how can we harness the power of curiosity to unlock our peak performance and jump-start our career?
This week's guest can guide the way.
Dr. Diane Hamilton is the CEO and Founder of Tonerra, a leadership consulting and training business, a nationally syndicated radio host, and the former MBA Program Chair for the Forbes School of Business. She is also a keynote speaker and has a PhD in Business Management. Dr. Hamilton has taught more than one thousand business courses and is the author of Cracking the Curiosity Code: The Key to Unlocking Human Potential. 
In this episode, Dr. Hamilton sits down with John to talk about why curiosity is so important, the role of culture on the success of a company, and how to inspire curiosity in children.
In this episode, we also talk about:
Here's a Glimpse of What You'll Hear:
Why Dr. Hamilton Believes Curiosity is so Important
Passion is Important in Order to Enjoy a Career
The Importance of Culture and Why Leaders Have to Buy In
What Dr. Hamilton has Learned from Talking With So Many Successful People
Networking and How Dr. Hamilton Meets so Many Influential People
The Role of Curiosity in the Changing Technological World
How to Cultivate Curiosity in Kids
Who Dr. Hamilton Thanks for Her Success
Resources Mentioned:
Sponsor: Rise25
Today's episode is sponsored by Rise25 Media, where our mission is to connect you with your best referral partners, clients, and strategic partners. We do this through our done for you business podcast solution and content marketing.
Along with my business partner Dr. Jeremy Weisz, we have over 18 years of experience with B2B podcasting, which is one of the best things you can do for your business and you personally.
If you do it right, a podcast is like a "Swiss Army Knife" – it is a tool that accomplishes many things at once. It can and will lead to great ROI, great clients, referrals, strategic partnerships, and more. It is networking and business development; and it is personal and professional development which doubles as content marketing.
A podcast is the highest and best use of your time and will save you time by connecting you to higher caliber people to uplevel your network.
To learn more, go to Rise25.com or email us at [email protected].
To learn more, book a call with us here.
Check out Rise25 to learn more about our done-for-you lead generation and done-for-you podcast services.
Right Click here to download the MP3
Click here to subscribe via iTunes
Advertise on the Smart Business Revolution Podcast
Episode Transcript
John Corcoran  0:40  
Alright, welcome everybody. My guest on this show is Dr. Diane Hamilton. Dr. Hamilton is an award-winning speaker. She's a nationally syndicated radio host. She's also a Curiosity and Emotional Intelligence expert. So we're going to be breaking down that idea of what sparks curiosity how to harness it, how to take advantage of it in your life. So I think you're gonna like this discussion. 
But first, if you're new to this show, we don't charge a penny for this podcast, I published hundreds of episodes, every single one of them and talking to top business leaders, top CEOs, founders, experts ask them to break down not just how they build up their own businesses, but also what were the key relationships with clients, mentors, peers, referral partners and influencers that are the background of any business and to share also how you can do it too. So if you find value in this podcast, which I guarantee you will, all we ask is that you subscribe so you can receive the downloads automatically keep on improving your relationships every day. And also before we get to this interview 
This podcast is brought to you by rise 25 media which is our done for you agency focused on helping b2b businesses, get more clients referral partners and strategic partners through done for you podcast and done for you content marketing, our company has over 20 years of experience with podcasting. We believe that starting a podcast is one of the best things you can do for your business. And you personally and you know if you do it, right, a podcast is so many things at once it really the Swiss Army knife, it is a business development is networking, its client acquisition, its marketing, its referral marketing. It's all these things. It's why I love it. And I get to have great conversations like I'm going to in a moment here with Dr. Hamilton. So if that interests you go to rise 25 calm and you can find out more details. 
So as I mentioned my guest, Dr. Diane Hamilton, she is an MBA program chair. She's an assistant professor, she's regularly hired by companies like Forbes to speak to organizations and increase engagement, improve productivity, reduce conflict. She's also a radio show host and interviewed leaders from some of the top organizations in the modern work workplace. She's also taught over hosts and business related courses, which is just crazy me that you've done so many different courses. But you know, Dr. Hamilton, so you say that next to integrity and trust, your curiosity and willingness to encourage colleagues to challenge the status quo, you believe is one of the most critical characteristics in your own success in anyone's success. So why is curiosity so significant and so important?
Dr. Diane Hamilton  3:06  
Well, thank you for having me on the show, first of all, and it is such a huge, huge issue in the workplace it and you mentioned integrity and trust. And there's so many important behavioral issues that we deal with in the workplace. And I think that I got interested in curiosity, because everything I was researching, kept coming back to it. And everybody's trying to fix engagement, everybody's trying to fix motivation and innovation drive, whatever it is that everybody was working on. And it as if you start scaling back going, Well, what leads to this, and what leads to that, and you start to look at the foundations behind everything, it kept coming back to curiosity. 
So I definitely see it as one of the most critical things you can develop in the workplace. So that you can get all the other ingredients that lead to the end byproduct, I mean, the end product of productivity. And so I think a lot of people are just kind of starting in the middle. And I've used the analogy of baking a cake. If you mix all the ingredients, you stick it in a pan, and then you put it in the oven, if you don't turn on the oven, you don't get cake. And so the in this situation, if you want productivity, you got to turn on the oven. And the spark in this case is curiosity.
[continue to page 2]