Imagine you had a childhood where you were sent off to an elite prep school?
A place where the rich and famous send their children to be educated. A place filled with the next generation of aristocrats and high-society matrons.
In fact imagine if that was you – and your dorm room was actually formerly home to a U.S. President while he attended that school.
Imagine how that might influence you and your take on the world.
My guest on this episode, Ryan Williams, had that childhood. Ryan actually grew up in the Midwest and had a more humble upbringing but then he had the opportunity to go to this East Coast prep school where he found that life behind the ivy walls was not always as perfect as it may seem.
In this interview, he shares what life at this elite prep school was really like ? and what we all can learn from what goes on behind those Ivy walls.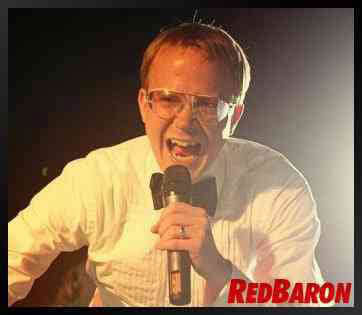 Ryan was so inspired and influenced by that experience that he started a podcast. Stories From The Influencer economy where he profiles the world of influence and the people who are influential in the new economy.
The podcast was also shaped by his experience working as a marketing executive with the new world of influencers: content creators, YouTubers, podcasters and even Gamers who have levels of wealth and fame which today have come to eclipse that of traditional celebrities like actors and actresses, athletes and musicians.
I wanted to have Ryan on this podcast to share what all of us can learn from these new influencers and how we can apply what they do to our own lives and our businesses.
How can we use their strategies and tactics to build better relationships with influencers in our own lives and to become influential in our own communities.
In this episode, Ryan shares:
Why if you want to become an influencer today, you must have a social media presence
Why he also says social media is dead and it's been replaced by content
He explains what a disagreeable giver? is
Why he says just because you have a microphone doesn't mean you're going to be heard? ? and what to do about it
AND His advice for if you're just starting out and not sure how to build your expertise and reputation
This episode is brought to you by my friends over at The Art of Charm podcast.
The Art of Charm is an itunes Top 50 podcast overall ? one of the few truly independent podcasts in that top 50.
And it's no wonder why they do so well AoC is packed with wisdom from how to become more productive and professional to how to network better for business.
I was honored to be a guest on the Art of Charm last year and I make sure to listen to almost every episode ? and it?s one of the very few podcasts I can say that for.
You can find The Art of Charm in iTunes or Stitcher or your favorite podcasting app. I really enjoy this show and I think you will as well.
Resources from this Episode:
Transcript of Interview:
Transcribed by GMR Transcription