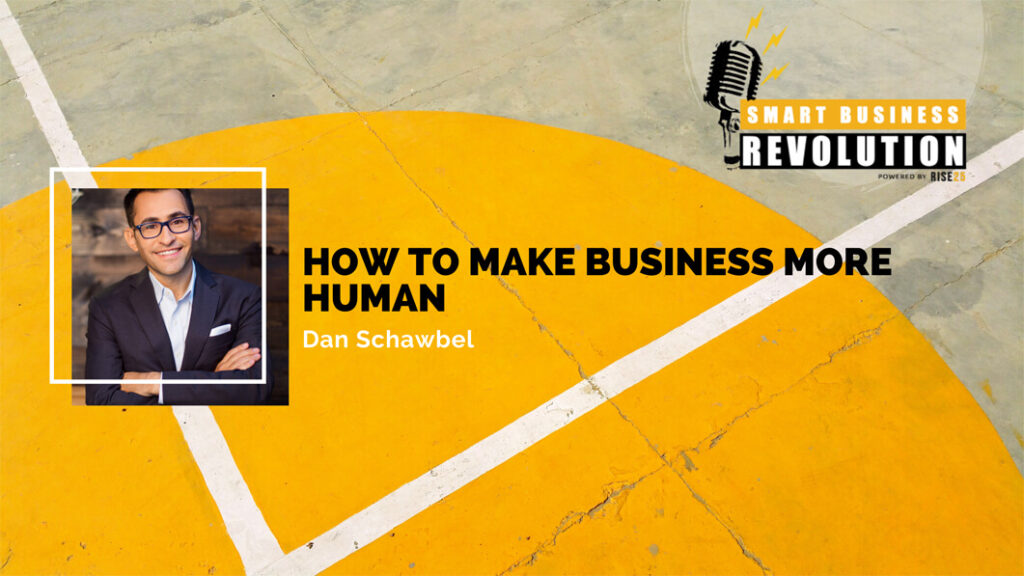 Cell phones, tablets, watches. We all have them. These days there doesn't seem to be a limit on what they can do, and that means you can spend — and waste — an almost infinite amount of time exploring the depths of the internet and social media. However, while there is a clear social element to it all, there is no substitute for real personal interaction.
Dan Schawbel is a New York Times bestselling author, the founder of WorkplaceTrends.com, and founder of Millennial Branding. He is also the Research Director and Partner at Future Workplace. Schawbel is also the host of the 5 Questions with Dan Schawbel podcast.
In this episode, Dan joins John Corcoran to discuss the effects of technology on human social interactions and health, as well as how Schawbel went about starting his podcast.
In this episode, we also talk about:
Why Dan Believes Technology is Isolating Us in Today's Digital World
In-Person Communication is the Best Form of Interaction Between People
What Makes a Successful Team in the Workplace
Why Dan Believes Great Communication with Others Must Start with Self-Connection
Creating a Corporate Culture where Employees Enjoy Coming to Work Every Day
How the Burnout Culture of Working Long Hours is Hurting Interpersonal Relationships
The Dopamine Rush We Get from Electronic Devices
Using Digital Relationships to Bridge into Real Human Connection
How Dan is Able to Connect to and Land Big Name Interviews
The Reason Why Dan's Podcast is Different than Most Podcasts
Why Employees Need to have Great Experiences at Work
Who Dan Thanks for His Success
Resources Mentioned in This Episode
Sponsor: Rise25
Today's episode is sponsored by Rise25 Media, the done-for-you lead generation service to get you a steady flow of new leads, prospects, referral partners and strategic partners coming in the door every month, month after month.
Rise25 Media was created by myself and my business partner, Dr. Jeremy Weisz, and is part of our mission to help connect more entrepreneurs with their ideal prospects and referral partners.
We do this through lead generation and proactive outreach, and we do this through our done for you podcast service, which is the #1 thing I've done in my business and life.
To learn more, book a call with us here.
Check out Rise25 to learn more about our done-for-you lead generation and done-for-you podcast services.
Right Click here to download the MP3
Click here to subscribe via iTunes