You've heard of Zappos, right?
Zappos started out as a shoe company but based off its' legendary reputation for customer service, it became a billion-dollar company which was eventually acquired by Amazon.com.
Tony Hsieh, the founder of Zappos, brought in my guest Robert Richman as a ?culture strategist? to turn the Zappos culture and service into a business itself.
They created Zappos Insights ? a ?business to business? offshoot of Zappos which has trained thousands of companies in culture, engagement, customer service, leadership and innovation.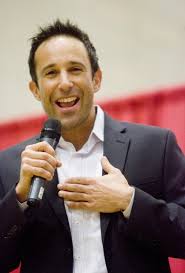 Robert grew the business from an idea to a multi-million dollar company.
It remains the only additional revenue source for Zappos.com besides consumer goods.
Today, Robert is a culture architect and keynote speaker and author of The Culture Blueprint.
In this episode, we talk about what it was like to work for Zappos and what it takes to ensure your business has a good culture that contributes to your bottom line.
Enjoy!
Resources from this Episode: