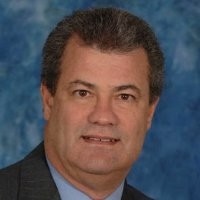 Imagine starting a new professional sports team… from scratch.
That's what my latest guest did. Mike Shapiro is the founding partner and current managing partner of the San Rafael Pacifics, an independent league professional baseball team in San Rafael, California.
Many years ago, Mike had the idea for starting a professional baseball team to play at a local ballpark where his kids played baseball. Only unlike most people who come up with a crazy, hare-brained idea like that, he followed through.
Mike shares how his new team ran into every barrier you can think of as they tried to get the new endeavor off the ground:
Raising the money to fund the initial startup costs (about $1 million)
Legal challenges – neighbors who filed a lawsuit to challenge required environmental impact reports prepared by the team
A local community that had never heard of the new baseball team before
The challenge of getting attention for an unknown, untested baseball team right in the backyard of the World Champion San Francisco Giants (who had won the World Series the year before the Pacifics began playing)
Mike has a fascinating story to tell, and I think it illustrates the importance of nurturing strong relationships in business. If you've ever wondered what it would be like to start up a professional sports team, you're going to love this interview!
Resources from this Episode:
Right Click here to download the MP3 Enjoy the show! Click here to subscribe via iTunesAdvertise on the Smart Business Revolution podcast