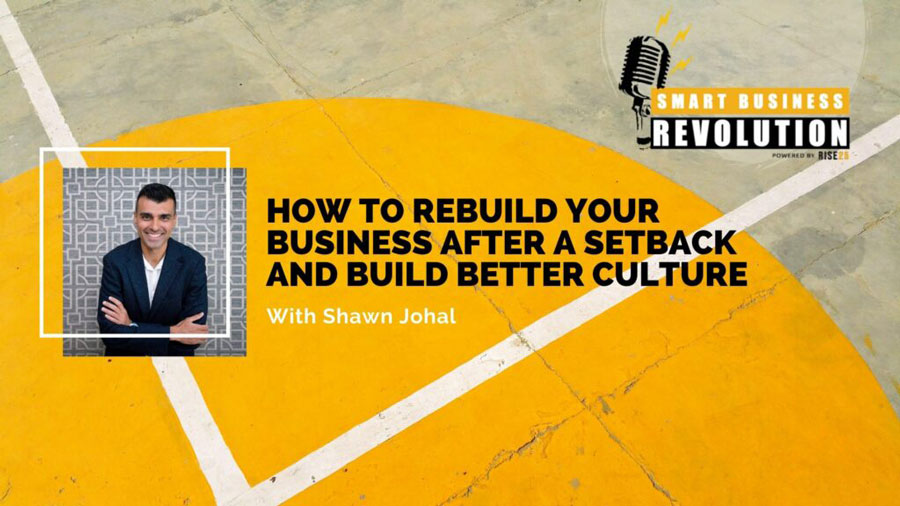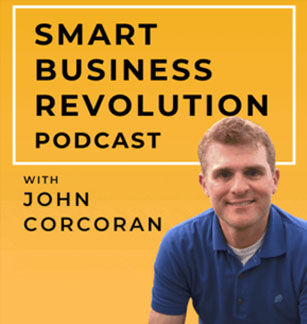 Shawn Johal is an entrepreneur, business growth coach, workshop leader, speaker, father, and husband. He co-founded DALS Lighting in 2009, a company that he built up from scratch to over 40 employees. From there, he led the implementation of structured growth and tripled the company's revenue.
Shawn has been a finalist for the EY Entrepreneur of the Year Award & former President of the Entrepreneurs' Organization (EO) Montreal chapter. He has been featured in media publications such as Inc. Magazine, Fast Company, Ladders, Real Leaders, CEO Blog Nation, and many others. As a business growth coach and a certified Scaling-up expert, he has been helping entrepreneurial companies achieve alignment and profitable growth. He also serves as a Director on the Board of Champions for Life, a non-profit organization that encourages physical literacy for kids. Shawn recently wrote a book on karma, leadership, and the power of change titled The Happy Leader, which will be released in April 2021.
John Corcoran, the host of the Smart Business Revolution Podcast, is joined by Shawn Johal, an entrepreneur and business growth coach, to talk about how to rebuild a business after a major setback. They'll be talking about the importance of having and building a good company culture, Shawn's strategies for coming up with his company's core values, the story behind his decision to go into coaching, and why he decided to write his book.
Here's a Glimpse of What You'll Hear:
How the 2008-2009 financial crisis affected Shawn Johal's family business and how they navigated through it
What Shawn learned from his failed business and what he would have done differently in terms of company culture
The cultural, financial, and operational challenges the business partners faced growing the new business
Shawn talks about changing his company's pool of employees over a 5 year period, how he built his business' core values, and his secrets to successfully running a family-owned business
How did being a member of the Entrepreneurs' Organization impact Shawn's business?
Shawn talks about his inspiration go into coaching, the difference between marketing a business in Canada versus USA, and why he wrote his new book, The Happy Leader
The people Shawn respects and admires in his industry and those he acknowledges for his achievements and success
Resources Mentioned:
Sponsor: Rise25
Today's episode is sponsored by Rise25 Media, where our mission is to connect you with your best referral partners, clients, and strategic partners. We do this through our done for you business podcast solution and content marketing.
Along with my business partner Dr. Jeremy Weisz, we have over 18 years of experience with B2B podcasting, which is one of the best things you can do for your business and you personally.
If you do it right, a podcast is like a "Swiss Army Knife" – it is a tool that accomplishes many things at once. It can and will lead to great ROI, great clients, referrals, strategic partnerships, and more. It is networking and business development; and it is personal and professional development which doubles as content marketing.
A podcast is the highest and best use of your time and will save you time by connecting you to higher caliber people to uplevel your network.
To learn more, go to Rise25.com or email us at [email protected].
To learn more, book a call with us here.
Check out Rise25 to learn more about our done-for-you lead generation and done-for-you podcast services.
Right Click here to download the MP3
Click here to subscribe via iTunes
Advertise on the Smart Business Revolution Podcast
Episode Transcript
Intro 0:14
Welcome to the revolution, the Smart Business Revolution Podcast, where we ask today's most successful entrepreneurs to share the tools and strategies they use to build relationships and connections to grow their revenue. Now, your host for the revolution, John Corcoran.
John Corcoran 0:40
All right. Welcome everyone. John Corcoran here. You know me, I'm the host of the show. And you know my story. I'm a recovering political hack. I'm a recovering lawyer. I spent years working in politics, including as a speechwriter with stints in the Clinton White House and for a California Governor, and also practicing law. You know, 10 years ago, I discovered this medium of podcasting and you know what I get to do every week, I get to talk to smart people, smart CEOs, smart founders and entrepreneurs of all kinds of companies and organizations ranging from YPO to EO, Activision Blizzard, Lending tree, Open Table, and many more. My guest today is no exception. You are really going to enjoy this conversation. I'm also the co-founder of Rise25 where we help b2b businesses with the strategy and production they need to create a podcast and content marketing that produces tremendous ROI and connects them with their ideal prospects and referral partners.
And so my guest today, his name is Shawn Johal. He is an entrepreneur, business growth coach, workshop leader, speaker, father and husband. He co-founded DALS Lightning in 2009. And he built it up from scratch over 40 employees. From there, he led the implementation of structured growth and 3x the company's revenue. He says the highlight though was not the revenue, but the world-class company culture that they build in the process. So we're going to talk about that. He's also been a finalist for the EO Entrepreneur of the Year award and former president of Entrepreneurs EO Montreal chapter, an organization that I participate in and love. Great organization recommended to everyone. He has also been featured in a bunch of different media, public publications to many dimensions, and he's also a business growth coach, and certified scaling up experts.
So we're gonna get into all of that. But first, before we get into that episode is brought to you by Rise25, which helps B2B businesses get clients referrals and strategic partnerships with podcasts and content marketing. If you are listening to this podcast, and you've ever thought about doing a podcast, I say, absolutely do it. One of the best things I've ever done in my life, and will connect you to your ideal strategic partners, referral partners, clients, you name it. Go to rise25media.com and you can learn more. All right, Shawn, I'm so excited to talk to you this episode, this interview has been quite some time in the making. And I want to start for you with 2008-2009. Now you have moved into this family business that was started by your in laws, your brother in law is also involved in it, and boom, financial crisis hits. And this company, which is like a, I think over a $50 million company, it kind of comes crashing down, bringing us back to that time period. What was happening and how you got out, navigated your way through it.