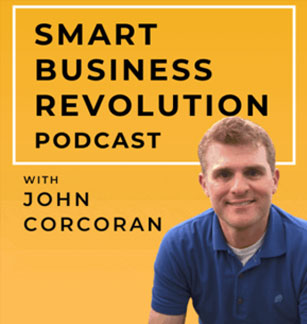 For centuries, reporters needed sources to provide quotes for their stories, and experts who wanted to be quoted in the media had no easy way to get matched up with those reporters.
Peter Shankman solved that age-old problem.
In this episode of the Smart Business Revolution Podcast, I interview Peter Shankman, who created the Help A Reporter Out website, which matches up reporters and sources. He is also an author, keynote speaker, PR strategist, and one of the most widely quoted experts on social media.
If you haven't checked out Help A Reporter Out (HARO), you really should (after listening to the podcast, of course).? I've used it a number of times? – both to get interview subjects for this blog and podcast, and to be quoted in the press.
It's no wonder Peter said that within six months, HARO started generating substantial revenue (so much so that he eventually sold it, though he remains involved).
Peter is also the author of Customer Service: New Rules for a Social Media World
and Can We Do That?! Outrageous PR Stunts That Work–And Why Your Company Needs Them
(affiliate links) and was the founder of The Geek Factory, a PR firm based in New York city with clients from American Express to Disney.
In this episode, we discuss:
why Peter created Help a Reporter Out, even though the website undermined (in a sense) his value for reporters who had previously depended on him to provide sources for quotes in their news stories.
the number one reason he tells new new clients they need to have a social media strategy.
why he advises clients to get started in social media by just listening
how services like Twitter have changed the landscape for businesses
easy tips for businesses just dipping their toes in the water with social media, whether it is with Twitter, Facebook, Pinterest, LinkedIn and other social media sites.
why Peter follows the theory "if you do something great, the universe will reward you."
Right Click here to download the MP3
Enjoy the show!