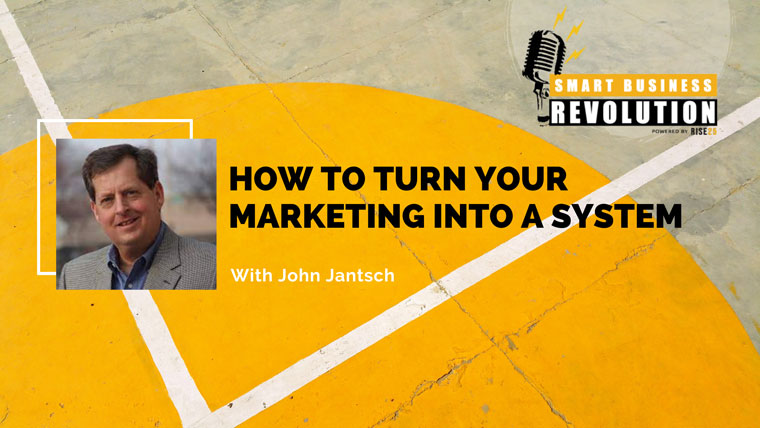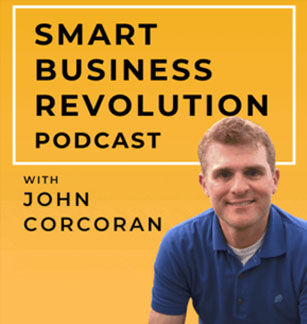 John Jantsch is an author, speaker, is known as the world's most practical small business marketing expert, and is one of the most respected thought leaders in marketing strategy. He's created several brands and products over the years including Duct Tape Marketing; one of the most well known marketing brands specializing in small businesses.
In this episode, we also talk about:
What John Says to Business Owners Who Feel Overwhelmed by Today's Marketing World
How a Marketing Systems Can Give You a Sense of Control
How John Fell into Marketing as a Career
The Ways Most Business Owners Fail When It Comes to Customer Service and Experience
Why You Need to Create Content so Your Potential Customers Can Learn to like and Trust You
Why You Need to Have a Way for Potential Clients to Try out Your Services
The Importance of Having Various Offerings and Products so You Get Repeat Customers
How to Get More Referrals for Your Business
John's Advice for How Business Owners Can Keep from Getting Distracted and Feeling Overwhelmed
John's Daily Habits and Rituals
John's Rules for Setting Quarterly Goals and Priorities
How to Partner with a Competitor and Make It a Win-Win for You Both
Who John Thanks for His Success
Sponsor: Rise25
This episode is sponsored today by Rise25, the training company founded by my business partner, Dr. Jeremy Weisz and myself with the mission of helping business owners from professional services get away from trading hours for dollars? and shift from one to one? client work to one to many? programs and offers.
We are building a community of entrepreneurs who realize the world and economy is changing and who want to work smarter than trading time for money so they can scale up their business and spend time doing what they love.
Check out Rise25 to learn more about our retreats and training programs.
To learn more, go to Rise25.com or email us at [email protected].
To learn more, book a call with us here.