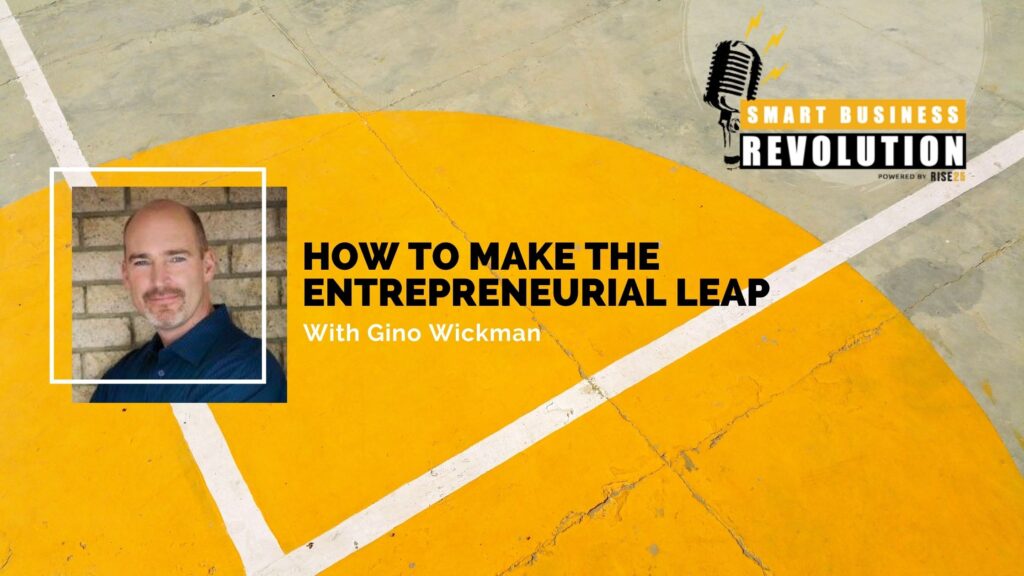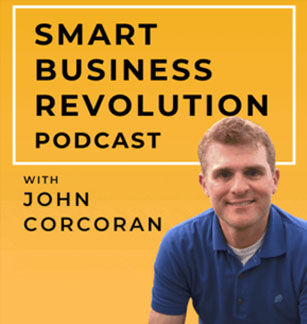 Becoming an entrepreneur is a dream for many people.
But the first question you should ask is: 
Do you have what it takes?
Gino Wickman is an author, entrepreneur, and founder of the hugely successful EOS Worldwide, which has trained thousands of entrepreneurs. He is now putting his energy into helping aspiring entrepreneurs to figure out if they should become an entrepreneur in the first place through his new book Entrepreneurial Leap, Do You Have What it Takes to Become an Entrepreneur?.
On this episode, Gino Wickman joins John to discuss his new book, how he started EOS, and the six essential traits of an entrepreneur.
In this episode, we also talk about:
Here's a Glimpse of What You'll Hear:
How Gino developed EOS (Entrepreneur Operating System)
The Family Business was Deep in Debt When Gino Inherited It
Some People Should Not Be Entrepreneurs
The Definition of an Entrepreneur
The Differences Between Being Self-Employed and Being an Entrepreneur
The Six Essential Traits of an Entrepreneur
Sometimes it is Risky to Not Be an Entrepreneur
What Happens When You Lack One of the Traits
Why Gino's Father Made Him Sell $5 Million Worth of Real Estate Before Joining the Family Business
Who Gino Thanks for His Success
Resources Mentioned:
Sponsor: Rise25
Today's episode is sponsored by Rise25 Media, where our mission is to connect you with your best referral partners, clients, and strategic partners. We do this through our done for you business podcast solution and content marketing.
Along with my business partner Dr. Jeremy Weisz, we have over 18 years of experience with B2B podcasting, which is one of the best things you can do for your business and you personally.
If you do it right, a podcast is like a "Swiss Army Knife" – it is a tool that accomplishes many things at once. It can and will lead to great ROI, great clients, referrals, strategic partnerships, and more. It is networking and business development; and it is personal and professional development which doubles as content marketing.
A podcast is the highest and best use of your time and will save you time by connecting you to higher caliber people to uplevel your network.
To learn more, go to Rise25.com or email us at [email protected].
To learn more, book a call with us here.
Check out Rise25 to learn more about our done-for-you lead generation and done-for-you podcast services.
Right Click here to download the MP3
Click here to subscribe via iTunes
Advertise on the Smart Business Revolution Podcast
Episode Transcript
John Corcoran 0:40
Alright, welcome everybody. My guest on this show I'm super excited about is Gino Wickman. He's the author of the new book Leap: Do You Have What it Takes to Become an Entrepreneur? If you're considering starting a business or if you've recently started a business? This episode is for you. We'll be talking about the six essential traits you need to be an entrepreneur we'll talk about what a real entrepreneurs life entrepreneurs, life looks like, and what you need to do in order to survive as an entrepreneur. But first, if you're new to the show, we don't charge for this podcast. It's free I published hundreds of episodes every single one I talked to top thought leaders, CEOs founders experts, and I asked them about building their business by also asked him about the key relationships with clients, mentors, peers, referral partners influencers and how they built them and how you can do it to to grow your business. So the one thing we ask is if you want to continue to deliver that value to your business, subscribe, okay, subscribe to get the downloads automatically go do that right now. Also, before we started this podcast is brought to you by rise 25 media which are done for you agency focused on helping b2b businesses to get more clients referral partners and strategic partners through a done for you podcast and done for you content marketing, our company has 20 years of experience. With podcasting, we believe starting a podcast is one of the best things you can do for your business. And you personally, you do it right. It's so many things at once as business development, networking, clients acquisition, referral, marketing, all of those things in one. And our mission through 25 is make the world a smaller place by creating connections helping connect more entrepreneurs, business owners with their ideal prospects and referral partners and people they love to talk to and love to work with. You can learn more at rise 25 dot com. Now, as I mentioned, my guess is Gina Whitman. Such an honor to have you sir. He's the author of the new book leap you have it already takes to become an entrepreneur. And now Gino, even an entrepreneur since the age of 21. And I have no doubt you know, you, you were born into a family business. Your father was a entrepreneur, a leader building his own business. And you know, I'm sure that when you were having been raised in that, and you're graduating high school, and you know you're going to go into this, you must have been absolutely certain and confident that, you know, I know what to do as an entrepreneur. I've no doubt about that. Right?
Gino Wickman 2:57
Yeah, that's great. Absolutely.
John Corcoran 3:01
Well, that's reassuring to hear.
[continue to page 2]