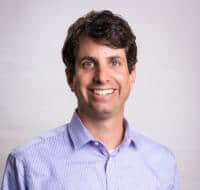 Have you ever bought a car and had a horrible car buying experience?
You know: bad sales person, pushy general managers, high-pressure sales tactics?
Yes Me too.
This interview is for you.
David Shapiro is the founder of Cartelligent.
It's a company that helps car buyers to have a more pleasant car buying experience. Cartelligent serves as a go-between locating, negotiating and ultimately delivering the car of your choice so that you never have to set foot in a car dealership.
I've been a customer of Cartelligent before I ever met David. I had a great experience and thought it was a wonderful idea for a company.
When I later met David, it turned out we had a few things in common. We're the same age, we have friends in common, and we both actually graduated from the same college the same year (Go Gauchos!).
Now my son and his son actually go to the same preschool. So I thought what better opportunity than to have him come on the podcast and share his experiences as an entrepreneur.
In this interview, David shares:
How the idea for the business came from his passion for working with cars but wanting to avoid the frustrations of high-pressure sales tactics
The hurdles he faced in launching a new business built on a different way to buy a car
How he grew the company from just him to over 20 employees and 4 offices
The importance of recognizing the difference between how to come up with a good business idea and how to scale a business based on that idea
The secret to Cartelligent's growth – – something more important than even making money
Enjoy!
Resources from this Episode:
Transcript of Interview:
Transcribed by GMR Transcription