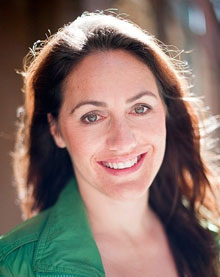 Natalie Sisson was the Suitcase Entrepreneur, waaaaay before that was fashionable. Today, there are many so-called ?digital nomads? who talk about living the "virtual lifestyle". Most of the time, they want to live the "virtual lifestyle" but they are really living a bit of a lie. These are people who read Tim Ferriss' The Four Hour Workweek and who decide they want to quit their job and travel the world, but who haven't got a clue how to do it.
Natalie Sisson actually does know how to live it, and she has in fact lived it. For the past 5+ years, Natalie has been running her business from the road. She has been traveling virtually non-stop for most of that time, while running her online business from her laptop wherever she lands. We get into discussion about Natalie's reservations about her own branding, and she shares some of her thoughts on how she might change it. You will discover that her success has been dependent on her relationships with a variety of different mentors, business partners, and friends – just like just about every other guest I've had on the show.
Natalie is at her core a very sharp and savvy entrepreneur who has some very smart ideas about how to grow a business and in particular how to grow relationships around that business. Fun fact: Natalie and I both share an awesome VA, Rolly, who edits both of our podcasts!? Thanks for all the great work you do, Rolly. Enjoy!
Resources from this Episode:
Right Click here to download the MP3Click here to subscribe via iTunesAdvertise on the Smart Business Revolution podcast
Transcript of Interview:
Transcribed by GMR Transcription