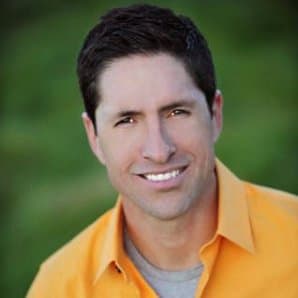 When you look up the word "innovation" in the dictionary, there should be a picture of this week's guest.
Brian Goodell went from a career in commercial real estate to founding a very successful invention business. That's right – he was an inventor. How often do you meet someone who's business card says "inventor"?
And I thought my career history had a lot of variety.
Brian actually invented numerous different types of products, many of which ended up on the stores of some of the nation's largest retailers. His inventions included a keychain breathalizer and the DipTop, a plastic "top" that goes on the top of a soda can so that people who use chewing tobacco do not get spit all over the place.
In the interview, we discuss the innovations process: from coming up with a concept, creating a working prototype, and selling the product to retailers who have limited shelf space.
After moving on from his invention business, the next step in Brian's innovation journey was to create a new type of company that could not have even existed a few years ago.
Today, he runs a company called University of Social Commerce which is like a "Groupon Broker." This is a very simplified explanation, but basically they broker deals between companies that would like to strike a deal with one of the "daily deal" types of websites (like Groupon, or Living Social). They make sure the terms are fair to both sides.
In the interview, we also talk about how he came up with the idea for that business.
Enjoy the show!
Right Click here to download the MP3
Click here to subscribe via iTunes
Links mentioned in this episode: