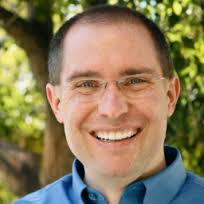 How do you balance work when going through a major life change, like a new baby?
In this episode of the Smart Business podcast, we take on that question. I invited my friend Dr. Dave Stachowiak of the Coaching for Leaders podcast to come on and share his thoughts.
Dave is an expert in leadership and a Vice President in Southern California for The Dale Carnegie organization. He and I were both expecting our second child around the same time and so we decided to record this joint discussion – for both of our podcasts – sharing tips and ideas about how to balance work and life.
We recorded this episode just a few weeks before our wives were due to deliver, and we discussed:
how to maintain sanity and maintain a relationship with your spouse.
productivity tips to get work done when you're not in the office
thoughts on strategies for balancing work and family
how to prevent work from getting in the way of family.
I think all of these issues are relevant to the world of business and entrepreneurship because ultimately if we?re struggling at home that will hold back our success professionally.
So enjoy this episode with my friend Dave Stachowiak.
Resources from this Episode: