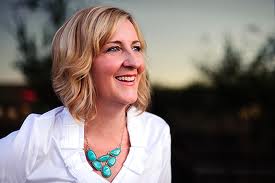 Pam Slim is someone I've looked up to for quite some time, and it was a pleasure to have her on my podcast.
A former corporate consultant and employee, Pam has built a reputation over the past 10 years as a coach and consultant to "corporate refugees," based off her blog Escape from Cubicle Nation and the book by the same name.
Her latest book is Body of Work: Finding the Thread That Ties Your Story Together, which is aimed at helping workers to articulate their "story," especially when so many of us in recent years have had varied experiences or layoffs due to the rocky economy.
If you have ever had trouble explaining the work that you do, then you need to listen to this episode.
Enjoy!
Resources from this Episode: