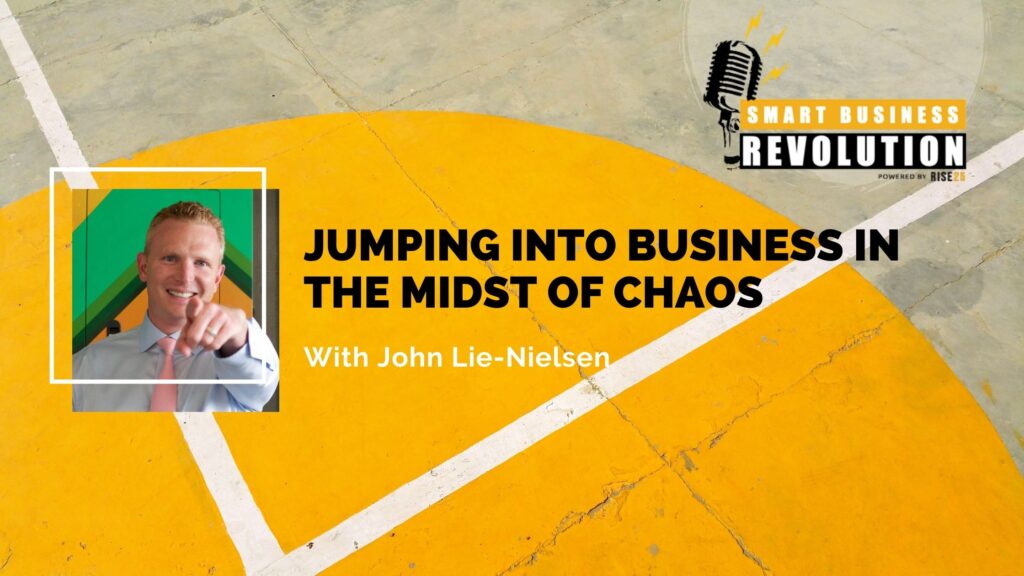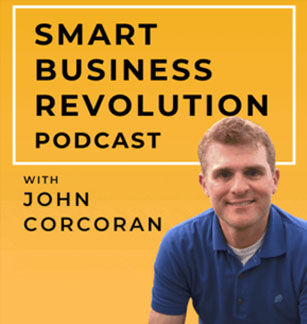 John Lie-Nielsen is the Founder and CEO of One Park Financial. The company's mission is to help small to mid-sized businesses get access to working capital, both quickly and efficiently. They help customers for the long haul, growing business with customer-centric services to make it all happen. It is a business dedicated to helping other businesses gain access to working capital just like the big guys. They help get time, credit and paperwork all on your side.
John is an entrepreneur specializing in launching and developing financial service firms. In 1999, he founded ACA financial LLC and in 2010, he founded his current company, One Park Financial. His business has since been named as one of the best entrepreneurial companies in America and have been featured in Entrepreneur Magazine's Entrepreneur 360 list more than once.
In this episode of Smart Business Revolution, Julie Musgrave interviews John Lie-Nielsen, Founder and CEO of One Park Financial, about providing financing and support to small businesses during and after a crisis. John also talks about why he founded his company, the government's relief programs for businesses, and his advice to fellow business owners on starting and growing a business and how they can best manage their employees.
Here's a Glimpse of What You'll Hear:
The biggest obstacles John Lie-Nielsen faced when starting his business and the role his father played in helping him get to where he is today
What businesses need to focus on in light of the COVID-19 crisis
How John has been managing his business and stakeholders in the current health crisis and his advice to fellow business owners on managing their employees
What new business owners should do to stay afloat in the current economic crisis
Steps entrepreneurs should take when starting businesses once the economy becomes stable
The needs John saw in the market that led to the founding of One Park Financial
Resources Mentioned:
Sponsor: Rise25
Today's episode is sponsored by Rise25 Media, where our mission is to connect you with your best referral partners, clients, and strategic partners. We do this through our done for you business podcast solution and content marketing.
Along with my business partner Dr. Jeremy Weisz, we have over 18 years of experience with B2B podcasting, which is one of the best things you can do for your business and you personally.
If you do it right, a podcast is like a "Swiss Army Knife" – it is a tool that accomplishes many things at once. It can and will lead to great ROI, great clients, referrals, strategic partnerships, and more. It is networking and business development; and it is personal and professional development which doubles as content marketing.
A podcast is the highest and best use of your time and will save you time by connecting you to higher caliber people to uplevel your network.
To learn more, go to Rise25.com or email us at [email protected].
To learn more, book a call with us here.
Check out Rise25 to learn more about our done-for-you lead generation and done-for-you podcast services.
Right Click here to download the MP3
Click here to subscribe via iTunes
Advertise on the Smart Business Revolution Podcast
Episode Transcript
Intro 0:10
Welcome to the Revolution, the Smart Business Revolution podcast where we ask today's most successful entrepreneurs to share the tools and strategies they use to build relationships and connections to grow their revenue. Now, your host for the revolution. John Corcoran.
Julie Musgrave 0:40
Hi there. I'm Julie Musgrave, guest host of the Smart Business Revolution podcast where we talk with CEOs, founders and entrepreneurs of companies and organizations like YPO, EO Activision Blizzard, lending tree, Open Table, app, software, and many more. Our guest today is John Lie-Nielsen, CEO of One Park Financial. The company's mission is to help small to mid sized businesses get access to working capital, but quickly and efficiently. They help customers for the long haul growing business with customer centric services to make it all happen, you will not want to miss his advice. But before we get into this interview, this episode is brought to you by Rise25 Media. Rise25 helps b2b businesses get clients referrals and strategic partnerships with done for you podcasts and content marketing. If you're listening to this and if ever thought, should I do a podcast? Well, we say yes, we specialize in helping b2b businesses with a high client lifetime value. So to learn more, and get some more inspiration and ideas about how you could get clients referrals, and some of the best friendships of your life from a podcast, go to rise25media.com or email [email protected]
[continue to page 2]