LaRae Quy looks nothing like a FBI agent.
When LaRae showed up for basic training at FBI training headquarters in Quantico, Virginia, some of her fellow agents-in-training thought it was a joke: she was in her late 20s, blonde, and her most recent job was as a buyer in a high-end department store.
The typical FBI Special Agent is tall, dark, and male.
The exact opposite of what LaRae looked like.
It turned out she was just what the FBI needed.
A few months after she graduated from basic training, she was transferred to the FBI?s office in Northern California.
The year was 1987. The FBI knew the Soviet Union was actively trying to steal classified military technology in Silicon Valley, which was home to numerous U.S. military defense companies.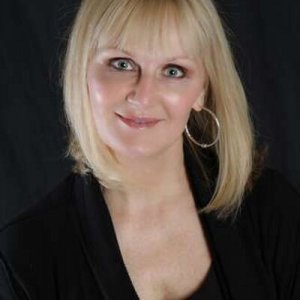 Quy was tasked with a huge job – going undercover to identify and turn a known Soviet spy operating in the region. In other words, to convince the spy to start spying for the U.S.
What does all of this have to do with relationships in business? Well, as you?ll discover, it turns out quite a lot.
In order to find spies operating on U.S. soil, you need to understand what motivates people ? in a much deeper way than even they understand. AND if you want to motive others, or if you really want to help others in your network, then you can use the same skills FBI agents use to truly and deeply understand what motivates spies.
In other words, you need to understand what motivates the people in your network — in a way even deeper than they understand themselves.
Today, Quy is the author of Secrets of a Strong Mind (affiliate link), which is a book about understanding mental toughness and how to fortify your mental toughness in the world of business which is based off Quy's years of working as an FBI Special agent.
We discuss the book and how you can apply these concepts to your life in this interview.
Enjoy!
Resources from this Episode: