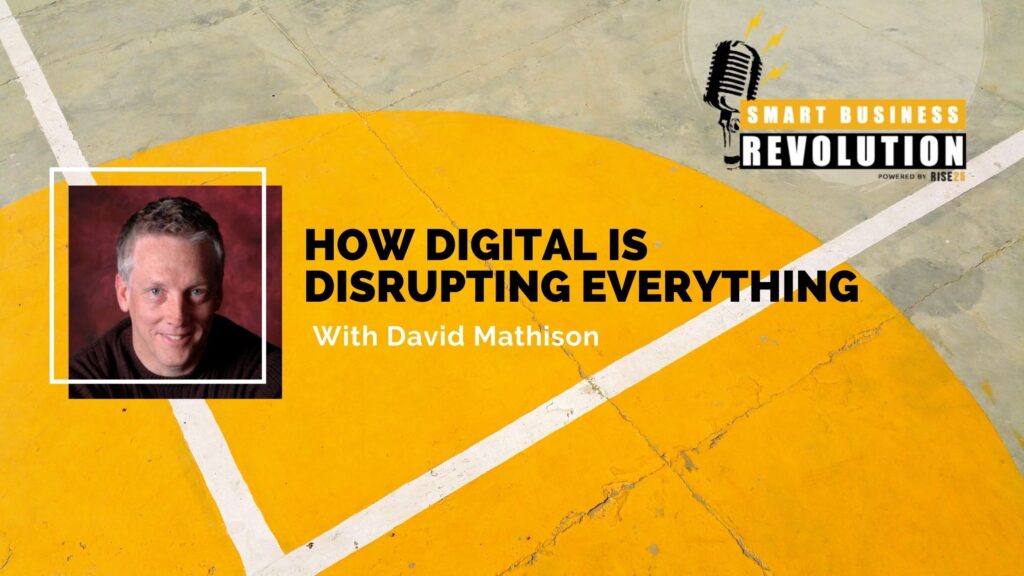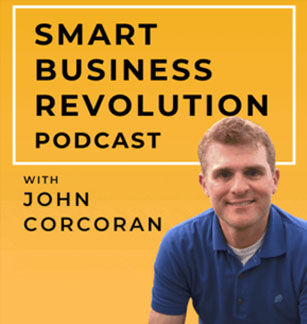 The Digital Age has brought sweeping change to business over the last couple of decades.
Innovation is how companies can survive and thrive.
David Mathison is Chairman, CEO, and Founder of CDO Club, the world's foremost company and community of C-suite digital, data, and analytics leaders. David was also the Founder and CEO of the Kinecta Corporation, and was Vice President of Reuters. He is also the author of the successful independent book Be The Media.
In this episode, host John Corcoran is joined by David Mathison to talk about how he got started with CDO Club, the changing digital trends over the last ten years, and whether face-to-face communication is still valuable.
In this episode, we also talk about:
Here's a Glimpse of What You'll Hear:
How David Came to Work With Chief Digital Officers
Are Companies Becoming More Innovative Today?
Using LinkedIn for Recruitment
Digital affects all Companies
How the Journalism Industry Views Digital Issues
Is there Still a Value in Face-To-Face Interaction?
Current Trends in Media and Independent Publishers
The Music Industry in the Digital Age
Resources Mentioned:
Sponsor: Rise25
Today's episode is sponsored by Rise25 Media, where our mission is to connect you with your best referral partners, clients, and strategic partners. We do this through our done for you business podcast solution and content marketing.
Along with my business partner Dr. Jeremy Weisz, we have over 18 years of experience with B2B podcasting, which is one of the best things you can do for your business and you personally.
If you do it right, a podcast is like a "Swiss Army Knife" – it is a tool that accomplishes many things at once. It can and will lead to great ROI, great clients, referrals, strategic partnerships, and more. It is networking and business development; and it is personal and professional development which doubles as content marketing.
A podcast is the highest and best use of your time and will save you time by connecting you to higher caliber people to uplevel your network.
To learn more, go to Rise25.com or email us at [email protected].
To learn more, book a call with us here.
Check out Rise25 to learn more about our done-for-you lead generation and done-for-you podcast services.
Right Click here to download the MP3
Click here to subscribe via iTunes
Advertise on the Smart Business Revolution Podcast
Episode Transcript
John Corcoran 0:40
Alright, welcome everyone. My guest on this show is one of the world's foremost experts on Chief Digital Officers or Chief Data officers or CTOs as they're known, which is really irrelevant position today because it's one of the highest positions at the highest position overseeing digital and data for the world's companies. And it's no secret right? that the world has gone digital computer networks, the internet are transforming businesses, changing the way businesses operate. And so he's really at the forefront of those changes. And he's even organizing part of his businesses organizing summits around the world where CEOs get together and and talk about best practices. So David's here to share some of the changes and trends that he's seeing talk a little bit about his career transformation. And I've actually we actually met we were saying before and about 15 years ago, which is amazing. It's so much time has gone by, but he's the CEO and the CTO of the CDO summit and CDO club for again for Chief Digital Officers and Chief Data officers. He also has a background he from 99 to 2002, was founder and CEO of the connected Corporation raised over $30 million. It's now part of Oracle also was a vice president with Reuters and also author of the book be the media, which was a really successful independent book. Then he actually sold over 5000 copies in 11 days via his website, Twitter, and Facebook which is really interesting and has a masters from Columbia. So we're going to go into all of those things but first before we get into that this podcast is brought to you by rise for divine media which I've done for your digital agency focusing on helping b2b businesses get more clients, referral partners and strategic partners through done for your podcast and done for you content marketing. We have over 20 years experience in this arena and we believe I firmly believe starting a podcast one of the best things you can do for your business and you personally, I absolutely thoroughly enjoy it. And it's one of those time saving highly, highly time efficient things that you can do if you do it. Right. I get to have great conversations with smart people like I'm about to do with Mr. Matheson here. So if you want to learn more, go to rise 25 dot com. All right, David, you've got an interesting background. You got a degrees in business and your business now brings you abroad doing events all around the globe. But tell me how did you get interested in Serving or forming a community that serves Chief Digital Officers. How did that come about?
David Mathison 3:09
Well, thanks, john. It's great to reconnect. We had some great times in Marin and Marin County. I'm originally from New York, but lived in Marin for about 10 years. And the the answer your question on how I've started tracking CEOs, I would include, by the way, we're sort of title agnostic here. Our base or our community is any C suite leader that's in charge of one of three things. One would be digital transformation. Two would be data driven culture, that includes analytics, and three would be cyber security. So you know, we've hung our hat on the title of CDO for Chief Digital Officer, chief data scientist, chief data officer, but we also cover chief analytics officer see SOS CMOS, Chief Marketing technologist, anyone in charge of those three categories and to answer your question on how I got involved. I had actually joined or I did been invited to join about, you know, 30 years ago, an executive recruitment firm, and they wanted to create an internet practice in like 1995 or something crazy. Right? Right. And you know, I stayed in touch with her. And, as you mentioned, I had published a book called be the media, I independently published it. And as I was promoting it in New York, I was contacted by her again, the head, or the CEO of this recruitment firm. And she once again invited me to start up this practice and I said, Look, you know, if I'm going to start up this, this practice as managing director, I want to make sure that I'm addressing current need. So I'd like to be Managing Director of Digital and data, they didn't have this practice area. And by the way, neither did any of the big search firms so Egon Zenda, Russell Reynolds, Spencer, Stuart, they kind of bundled digital and data people under you know, the crazy term of media entertainment and technology, which is such a joy to have
John Corcoran 4:56
so many areas, right.
[continue to page 2]