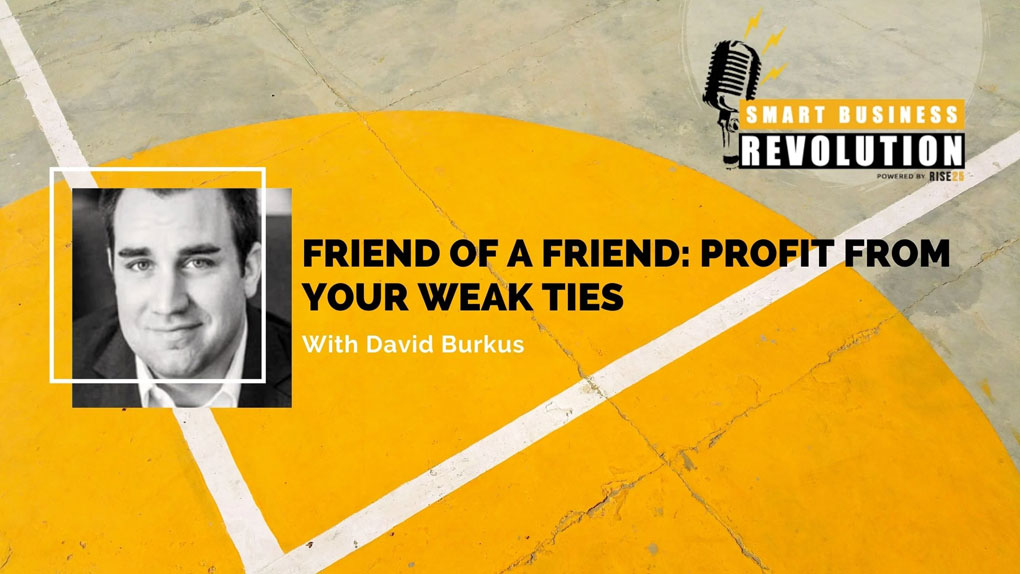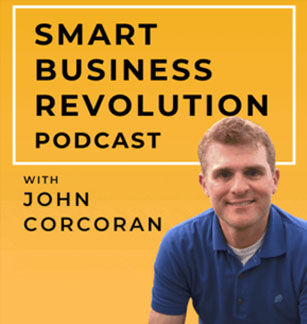 David Burkus is a bestselling author, speaker, business school professor, and contributor to the Harvard Business Review. His most recent book, Friend of a Friend:?Understanding the Hidden Networks That Can Transform Your Life and Your Career, gives a pretty good indication of the topics we'll be discussing in this episode.
Here's a Glimpse of What You'll Hear:
Why David Believes Old Friends Are Better Than New Friends
How to Reconnect with Your Weak Ties
The Reason for Staying Connected with Your Weak Ties Even If It Isn?t Obvious They Can Help You
How to Network for an Industry You?re Not yet Part Of
Overcoming the Feeling That You?re Bothering People When You Reach out to Them
Drawing the Line Between Providing Help to Maintain a Relationship and When It?s Time to Be Paid for That Help
Why David Thinks We Should Skip Networking Events and Instead Do Shared Activities
How David Uses Brazilian Jiu Jitsu for Networking
David?s Advice for Introverts Who Want to Network
The Myth of Constraints and Limitations
Who David Thanks for His Success
Sponsor: Rise25
Today's episode is sponsored by Rise25 Media, where our mission is to connect you with your best referral partners, clients, and strategic partners. We do this through our done for you business podcast solution and content marketing. 
Along with my business partner Dr. Jeremy Weisz, we have over 18 years of experience with B2B podcasting, which is one of the best things you can do for your business and you personally. 
If you do it right, a podcast is like a "Swiss Army Knife" – it is a tool that accomplishes many things at once. It can and will lead to great ROI, great clients, referrals, strategic partnerships, and more. It is networking and business development; and it is personal and professional development which doubles as content marketing. 
A podcast is the highest and best use of your time and will save you time by connecting you to higher caliber people to uplevel your network. 
To learn more, go to Rise25.com or email us at [email protected]. 
To learn more, book a call with us here. 
Check out Rise25 to learn more about our done-for-you lead generation and done-for-you podcast services. 
Right Click here to download the MP3
Click here to subscribe via iTunes