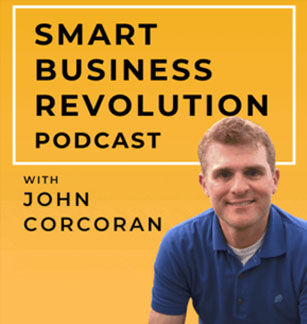 Daniel Nel is the Founder and Chairman of Nebula Group of Companies. He is an entrepreneur who gets his inspiration from leading people, continuous learning, and new technologies which changes the way we work. He always strives to learn, contribute, inspire, and lead others to discover their full potential. As a mentor and entrepreneur, he is passionate about talent and in sharing his knowledge to help others achieve their goals. His entrepreneurial history spans over two decades during which he founded four companies, and he consistently seeks opportunities to assist potential entrepreneurs in establishing businesses that are viable and sustainable.
Daniel is a past board member of the Cape Town chapter of the global business-owners' network, Entrepreneurs' Organisation (EO). During his tenure as a board member, he held the positions of president and mentorship chair. With almost thirty years' worth of specialized experience in telecoms and information technology and a decade managing large business divisions and companies, he provides insight and vision on a variety of topics from business trends to effective business strategies.
In this episode of the Smart Business Revolution Podcast, John Corcoran is joined by Daniel Nel, Founder and Chairman of Nebula Group of Companies, to discuss what a failed business taught him about starting and managing a successful business. Daniel also talks about the benefits of being a member of accelerator groups, how to build strong leaders, and how to manage a business during an economic crisis.
Here's a Glimpse of What You'll Hear:
What Daniel Nel learned from a failed business.
Daniel's approach to running multiple businesses successfully.
Daniel talks about being an EO Accelerator Program trainer and the value he sees behind the program.
The importance of transparency between business owners and their team members when it comes to company growth and expenses.
Daniel talks about his company's partnership with Microsoft and how he manages risks.
How Daniel manages his business during the COVID-19 pandemic.
What Daniel is most excited about for the new year and his advice to someone thinking of starting a new business.
The people Daniel acknowledges for his achievements and success.
Resources Mentioned:
Sponsor: Rise25
Today's episode is sponsored by Rise25 Media, where our mission is to connect you with your best referral partners, clients, and strategic partners. We do this through our done for you business podcast solution and content marketing.
Along with my business partner Dr. Jeremy Weisz, we have over 18 years of experience with B2B podcasting, which is one of the best things you can do for your business and you personally.
If you do it right, a podcast is like a "Swiss Army Knife" – it is a tool that accomplishes many things at once. It can and will lead to great ROI, great clients, referrals, strategic partnerships, and more. It is networking and business development; and it is personal and professional development which doubles as content marketing.
A podcast is the highest and best use of your time and will save you time by connecting you to higher caliber people to uplevel your network.
To learn more, go to Rise25.com or email us at [email protected].
To learn more, book a call with us here.
Check out Rise25 to learn more about our done-for-you lead generation and done-for-you podcast services.
Right Click here to download the MP3
Click here to subscribe via iTunes
Advertise on the Smart Business Revolution Podcast
Episode Transcript
Intro 0:14
Welcome to the revolution, the Smart Business Revolution Podcast, where we ask today's most successful entrepreneurs to share the tools and strategies they use to build relationships and connections to grow their revenue. Now, your host for the revolution, John Corcoran.
John Corcoran 0:40
All right. Welcome, everyone. John Corcoran here, I'm the host of this show. I'm also a recovering political hack and a recovering lawyer having spent years working in politics, including as a speechwriter in the Clinton White House, and for a California Governor. And you know, after spending many years practicing law in Silicon Valley in San Francisco, about 10 years ago, in 2010, I discovered the medium of podcasting, and I've been doing it ever since. And I love it. You know, over 10 years of hosting this show, I've had the privilege to talk with top CEOs, founders, entrepreneurs, companies and organizations ranging from YPO to EO, Activision Blizzard, Lending tree, Opentable many more. I'm also the co-founder of RIse25 where we help b2b businesses with the strategy and production execution they need to create a podcast and do content marketing that produces tremendous ROI for them. So first, before we get into this, I'm gonna give a shout out to Cory Levenberg of 42 Inc. and Dave Richmond of Comcate, go check them out. 42-inc.com is the URL and comcate.com. They are mentors for me through the EO San Francisco program. And they introduced me to today's guest who I'll tell you about in a moment, I'm really excited about his name is Daniel Nel, he's also been a mentor for me. And he's an entrepreneur who really is inspired by leading people continuously educating himself and also new technologies that help the way that we work. And he has got about six different companies that he's started. But we're going to start with a story of the first company that started, which actually failed and how that influences the way that he organizes his businesses today and runs his businesses today. So we're gonna get into that. And he's also very active in Entrepreneurs' Organizations, which I'm active in as well through their accelerator program.
But first before we get into that, this episode is brought to you by Rise25 Media, which helps b2b businesses to get clients referrals and strategic partnerships with done-for-you podcasts and content marketing. You're listening to one right now. So we know you like podcasts, at least a little bit. So if you ever thought about doing a podcast, I say it's one of the best things I've ever done. And we specialize in helping b2b businesses with a high client lifetime value. So to learn more, go to rise25media.com or you can email us at [email protected]. All right, Daniel, I'm super excited to interview you here. Today's been a long time coming, because we talked about this for a long time, when we finally got it scheduled. And Daniel lives in Cape Town, South Africa, near the beach, there, I've seen pictures of your home, it's a beautiful place to live. And you've got interesting challenges, running your businesses out of South Africa, we're going to talk about the differences between running a business and you know, the first world United States versus in a developing country, like South Africa. But let's flash back to 1990. You're graduating with your MBA, and use it to just decide to start your first business, which unfortunately didn't work out, it failed. And that really has influenced your career and the way you run your businesses today. So let's start with that.
Daniel Nel 3:45
Yes, yes. Thank you. Thank you, john. Thanks for having me really appreciate this. So an interesting story for me. So in 1990 R was, I think 28. And the biggest dream for me at that time was Yeah, I would like to have been the founder of a business. I would like to experience that. At that time. Also, at the dream of finishing doing an MBA everybody's 28 you want to have a real smart career. And at this time, we did an interesting project at the end of our studies about starting a business for printed circuit boards. And we did a good dissertation and a story and a thesis about it and the professor said for one too, this is a good idea what we start a business and a venture five I started this business, we wrote the business plan, because this is what they tell you MBA, you have to write the business plan, show the numbers, the forecast, whatever. And then we went into a funding business and they gave us the money. And six months down the line, we had to close the business because we knew nothing about really running a business. And the reason for that was that one of the key people in the business got him taken out, his father got sick. And he had to leave the business. And that brought the business to grinding sandstone, so, and we didn't know how to handle it. So eventually we had to liquidate the business. So the biggest lesson for me out of that was that there for four years of my life, I had to go every month with my payslip, what I earn every month to the company, or the people that we borrow the money from? And then I had to ask him, please, will you be lenient to me for this month, I can only pay so much Don't take my car or my house. So that was a very interesting part for me. And that's sort of crafted my psychology of how I think about business. That actually becomes my philosophy, how I think about how I do things right now,
John Corcoran 5:43
Did you become more cautious as a result of that? Because you said it took you four years to repay it. So if I'm doing my math correctly, then you worked in the corporate world for another three more years after that, and you end up starting a new company three years later?
[continue to page 2]