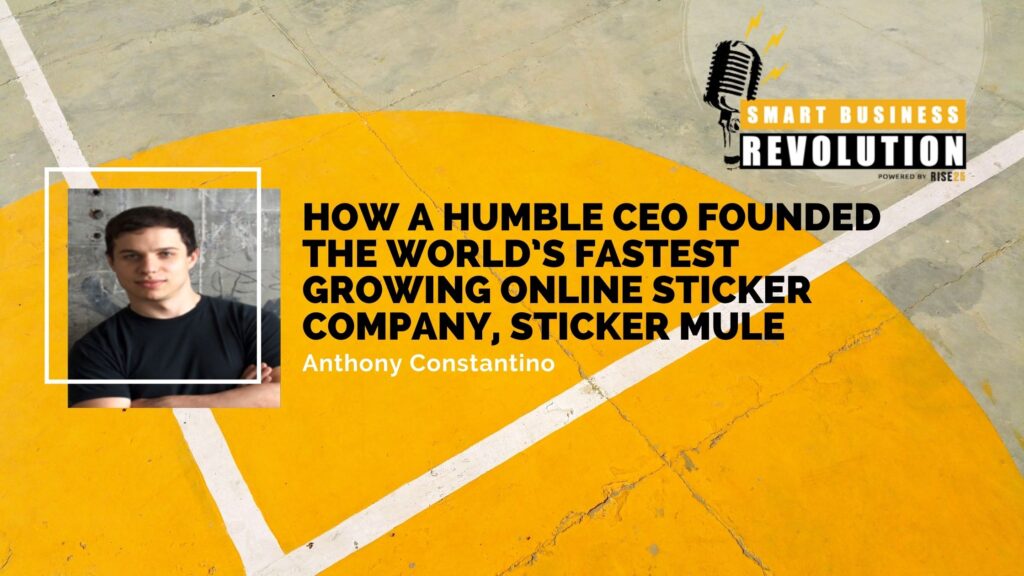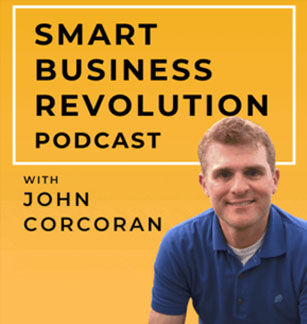 Anthony Constantino is the co-founder of Sticker Mule; one of the most popular custom sticker websites with over 100 employees world-wide and printing operations in the United States and Europe.
In an effort to remain humble, Anthony has a made a point to limit his media appearances, but he's given me the rare chance to go behind the scenes of his successful manufacturing business.
Here's a Glimpse of What You'll Hear:
Why Anthony's Kept a Relatively Low Media Profile
How the Idea for Sticker Mule Came About
Sticker Mule's Strategies for Getting Clients in the Early Days of the Business
What Anthony Didn't Like About Zappos Business Model
Why Anthony and His Co-founder Never Sought Outside Investors
The Reason Anthony's Avoided Join Peer Organizations and Groups Over the Years
Anthony's Thoughts on Manufacturing in New York
Why Anthony Cooked Free Burgers for His Entire Town
Why Anthony Doesn't Give Bonuses to His Employees and the Reason it Hasn't Impacted Employee Job Satisfaction
Who Anthony Thanks for His Success
Special Sticker Offer from Sticker Mule
As a thank you to all our listeners, Anthony came bearing gifts… Sticker Mule is offering all my listeners 10 custom stickers for $1. Yes, that's just $1 and this is typically $20: Go to: https://www.stickermule.com/sbr to grab this great deal while it is still available. This is going to be for a limited time, so if it has passed, then we still have arranged for you to get $10 off your first order. Grab it here. Sticker Mule is one of the easiest and fastest ways to buy custom printed products. You can order in 60 seconds and they turn your design or illustrations into custom stickers, magnets, buttons, labels and packaging in a few days. Their customers include Amazon, Nike, Google, Netflix and many more. Grab your: 10 custom stickers for $1 right now.
Sponsor: Rise25
Today's episode is sponsored by Rise25 Media, where our mission is to connect you with your best referral partners, clients, and strategic partners. We do this through our done for you business podcast solution and content marketing.
Along with my business partner Dr. Jeremy Weisz, we have over 18 years of experience with B2B podcasting, which is one of the best things you can do for your business and you personally.
If you do it right, a podcast is like a "Swiss Army Knife" – it is a tool that accomplishes many things at once. It can and will lead to great ROI, great clients, referrals, strategic partnerships, and more. It is networking and business development; and it is personal and professional development which doubles as content marketing.
A podcast is the highest and best use of your time and will save you time by connecting you to higher caliber people to uplevel your network.
To learn more, go to Rise25.com or email us at [email protected].
To learn more, book a call with us here.
Check out Rise25 to learn more about our done-for-you lead generation and done-for-you podcast services.
Right Click here to download the MP3
Click here to subscribe via iTunes