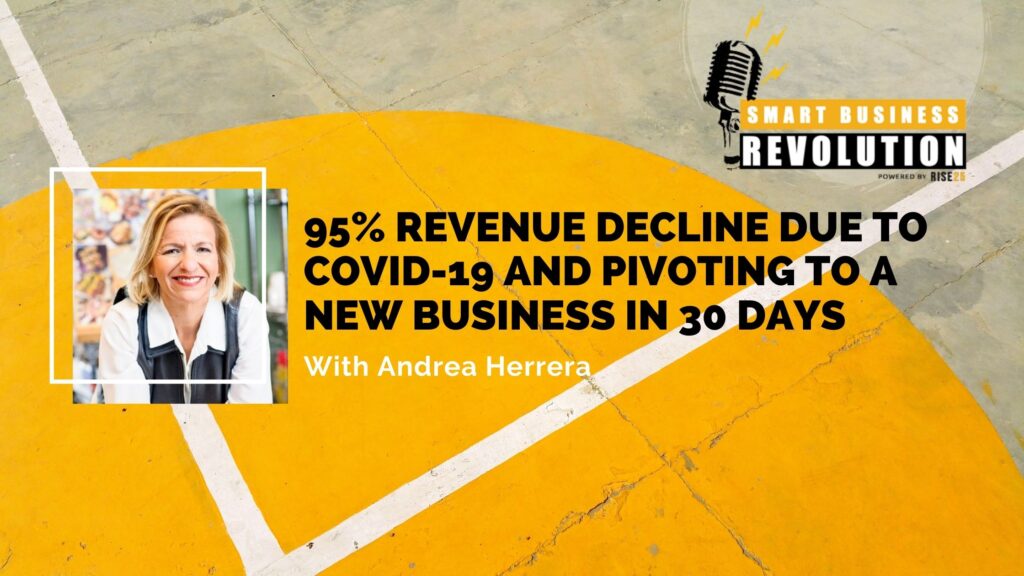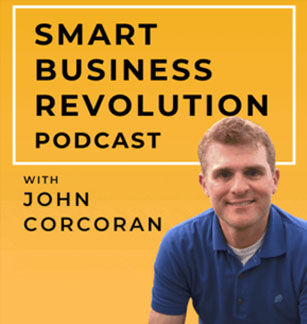 Andrea Herrera is the Founder and President of Amazing Edibles Catering, an award winning catering company in the Chicago area. She has built an amazing team and her personal mission is to foster connection to create community. Through her company, Andrea has served over a million meals in Chicago over the past 25 years.
Andrea recently formed a new business called Boxperience which solves the challenges of connecting top clients in a world where lunches and dinners are no longer an option. She is also very involved in Entrepreneurs' Organization (EO), a global organization of 15,000 members by serving on the Global Leadership Committee. She has served as the President of the Chicago chapter of EO, Chair of the Accelerator Program to mentor emerging entrepreneurs, and Chair of a global conference on entrepreneurial leadership in 2016.
In this episode of the Smart Business Revolution podcast, Andrea Herrera, Founder and President of Amazing Edibles Catering and Boxperience, joins podcast host John Corcoran to talk about how she pivoted her catering business during a time of crisis. Andrea also shares her experience being a member and leader in Entrepreneurs' Organization (EO), starting a personalized gift business, and the lead generation techniques she uses to grow her new business.
Here's a Glimpse of What You'll Hear:
How Andrea Herrera's catering business was affected by the COVID-19 pandemic
How the idea for Boxperience came about and how Andrea found clients for her new business venture
What's included in the Boxperience boxes and why it's a good idea to send personalized gifts to people
Andrea's experience with the 2008 economic crisis and how working with Oprah Winfrey helped grow her business
Andrea talks about the Entrepreneurs' Organization (EO), joining the EO Accelerator program, and the benefits that come with being part of the organization
How Andrea rose through the ranks of EO and how being a member has helped her during the current COVID-19 pandemic
The lead generation strategies Andrea uses to get clients for Boxperience
The people Andrea acknowledges for her achievements
Where to learn more about Andrea Herrera and her businesses
Resources Mentioned:
Sponsor: Rise25
Today's episode is sponsored by Rise25 Media, where our mission is to connect you with your best referral partners, clients, and strategic partners. We do this through our done for you business podcast solution and content marketing.
Along with my business partner Dr. Jeremy Weisz, we have over 18 years of experience with B2B podcasting, which is one of the best things you can do for your business and you personally.
If you do it right, a podcast is like a "Swiss Army Knife" – it is a tool that accomplishes many things at once. It can and will lead to great ROI, great clients, referrals, strategic partnerships, and more. It is networking and business development; and it is personal and professional development which doubles as content marketing.
A podcast is the highest and best use of your time and will save you time by connecting you to higher caliber people to uplevel your network.
To learn more, go to Rise25.com or email us at [email protected].
To learn more, book a call with us here.
Check out Rise25 to learn more about our done-for-you lead generation and done-for-you podcast services.
Right Click here to download the MP3
Click here to subscribe via iTunes
Advertise on the Smart Business Revolution Podcast
Episode Transcript
Intro 0:10
Welcome to the Revolution, the Smart business Revolution podcast where we ask today's most successful entrepreneurs to share the tools and strategies they use to build relationships and connections to grow their revenue. Now, your host for the revolution. John Corcoran.
John Corcoran 0:40
All right. Welcome everyone. John Corcoran here, the host of the Smart business Revolution podcast. And as you know, I talk every week with interesting CEOs, founders and entrepreneurs of companies and organizations like YPO, EO, Activision Blizzard, Lendingtree, OpenTable. Many different members of EO have been guests on the show, including today's guests, which we'll get to in a moment. I'm also the Co-founder of Rise25 where we help to connect b2b business owners to their ideal prospects.
[continue to page 2]