My guest on today's episode of the Smart Business Revolution podcast is Chandler Bolt.
Chandler is no ordinary guest.
He's a young guy most of my guests are a long further along in their career Chandler is in his early 20s. He dropped out of college. And he doesn't have a long career.
But I was introduced to him recently and I thought he had an interesting story to tell.
While he was still in college, he decided to write and publish a book. I was busy chasing girls and going to parties he's writing a book. That book helped launch a six-figure business built of course not just on book sales, but by monetizing the book with other services and consulting.
He then dropped out of college to focus full time on writing and today he helps other aspiring authors to become bestselling authors on the Amazon Kindle platform, and to create six-figure businesses behind those books.
He even recently created the Self-Publishing Success Summit which he was kind enough to interview me for along with some really big names including Jack Canfield, Brian Tracy, Michael Port, Jeff Goins – frankly I'm not sure how I squeaked in to that group but somehow I did.
Now, Chandler's career is not the usual path you think of when you think of an author, but Chandler is part of a larger movement of do it yourself authors.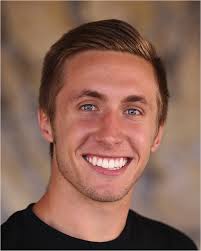 It used to be you had to break in with big publishing houses you had to wait for permission; today, you don't have to wait for permission. And writing and publishing a book can be a great way to catapult your business.
This episode is brought to you by my friends over at The Art of Charm podcast.
The Art of Charm is an iTunes Top 50 podcast overall one of the few truly independent podcasts in that top 50.
AoC is packed with ideas and strategies from how to work better to how be a better human they've covered topics like: how to create confidence; how to get people to like & trust you; productivity; networking and time-management.
Their episodes are both fun and educational at the same time – not stuffy college professor textbook stuff.
Go to TheArtofCharm.com or find The Art of Charm in iTunes or Stitcher or your favorite podcasting app. I love listening to the show and you should give it a try – I think you will as well.
Finally, be sure to grab a free copy of Chandler's book Book Launch, at: SmartBusinessRevolution.com/BookLaunch.
By the way, Chandler is about to open back up his Self-Publishing School program (referral link), an online training program for learning how to publish a book. I know a number of people who have gone through it and I've checked it out myself, and it is a really detailed, step-by-step program.
If you have ever thought about writing and publishing a book, I highly recommend checking out Self-Publishing School. They have a free blueprint on how to go from "no idea" to a published author without a lot of pain and struggle.
Enjoy!
Sponsor: Rise25
This episode is sponsored today by Rise25, the training company founded by my business partner, Dr. Jeremy Weisz and myself with the mission of helping business owners from professional services get away from trading hours for dollars and shift from one to one client work to one to many programs and offers.
We are building a community of entrepreneurs who realize the world and economy is changing and who want to work smarter than trading time for money so they can scale up their business and spend time doing what they love.
Check out Rise25 to learn more about our retreats and training programs.
Right Click here to download the MP3
Click here to subscribe via iTunes