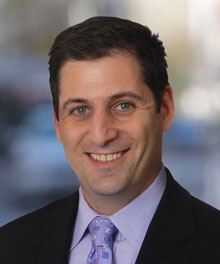 Larry Benet's nickname is "The Connector" — and for good reason.
Larry is one of the most well-connected people I've met.  The man has quite literally created a career out of connecting with VIPs. In fact, when I have guests on my podcast, afterwards I usually try to introduce them to other podcasters and VIPs who I think would be good connections for them. I see it as a way of repaying the favor for coming on my podcast. But in Larry's case, I kept emailing him names of people I wanted to introduce him to. He knew them all personally already.
Larry is an author, a speaker, and the founder of SANG the Speaker and Author Networking Group. He has run a number of high level multi-thousand dollar mastermind groups. He has connecting down to a science. And if you check out Larry Benet's website, he has pictures on him with Tony Hsieh of Zappos, President Bill Clinton, Guy Kawasaki, even actor Ed Begley Jr.
In this episode, he shares:
A challenge you should take on for the next 30 days to grow your network
The strategy that you don't learn in school and don't learn at work but you MUST know to be successful in your career
A story of how he got one of the world's greatest marketing gurus to meet the governor of his state, even though he had never met the governor before and didn't know the marketing guru (it's a great story)
What he said to my old boss President Bill Clinton at a charity event that made him stop the photo line and hand over his contact info so that Larry could follow up
How YOU can start building relationships with VIPs today, even if you are just getting started or feel like you know no one.
This is definitely one of my best episodes so far. Larry is filled with practically tips and strategies for connecting with literally almost any VIP you can imagine. Enjoy! Resources from this Episode:
SANG – The Speaker and Author Networking Group
Right Click here to download the MP3Click here to subscribe via iTunesAdvertise on the Smart Business Revolution podcast
Transcript of Interview:
Transcribed by GMR Transcription