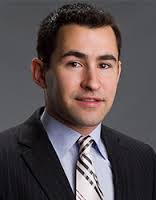 Do you ever feel like you struggle to get ahead at work?
Have you watched your less-talented co-workers get promoted or get plum assignments ahead of you?
Do you ever feel like it might be because you aren't good enough at promoting yourself?
If any of these ring true for you, then Dan Schawbel has the answers for you. He is the NY Times and Wall Street Journal bestselling author of Promote Yourself: The New Rules For Career Success.
He's also the managing partner of Millennial Branding, a Generation Y research and consulting firm, and an expert in personal branding.
And here is lesson #1 in personal branding – even though he's known as an expert in Generation Y workers, really his expertise (and interests) extends far beyond that. He's very knowledgeable and conversant in the larger larger trends in the workplace and what it takes to get ahead.
In this interview, we discuss:
Why networking is the #1 most important thing he does for his business
What you should do if you want to be viewed as an expert in this world
Dan's counter-intuitive advice that if you want to become an entrepreneur the best thing you can do is to go work for a big company
How to identify opportunities to differentiate yourself in the workplace
The right ways – and wrong ways – to do personal branding
What you should NOT do if you hate the work you do within your company or if you don?t like the team you work with
The #1 most important trait you can display that will help you to get ahead in today?s workplace
Dan has some great career advice not just for Generation Y but for anyone looking to get ahead in today?s competitive workplace.
Enjoy!
Resources from this Episode:
Transcript of Interview: