Does Your Business Need Help?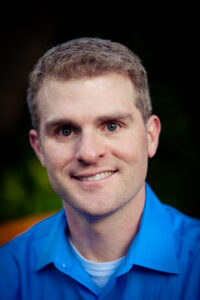 Not too long ago, I was working with a client who was "stuck." He had a business partner he was butting heads with and threatening to sue. He had an employee who was always late and wanted to fire. He was overwhelmed with work and not sure where to focus his energies.
Everything was getting in the way of his growth. It was like the business was stuck in the mud.
So what did we do? We worked through these problems one by one.
He found a way to give the employee greater independence which made her a better worker.
He realized it just wasn't a good fit with the business partner. We unwound the terms of their partnership agreement delicately and they went their separate ways.
We identified where he could outsource or delegate work on his plate to free up his time to focus on where his energy was most effective.
Fortunately for my client, he had me to talk to. Oftentimes, business owners can't afford to call up a lawyer because lawyers are damn expensive.
That's why I created the Business Critique & Evaluation.
Business Critique & Evaluation is a consultation between me and you where we dive into the legal, systemic, and operational barriers that are holding back your growth.
You get the benefit of time with an attorney to get your legal questions answered.
I see the mistakes business owners make over and over again. You'd be surprised how frequently I see the same mistakes happen with different clients.
Some of these mistakes are legal. Others are not. Most can easily be avoided.
Don't you wish you had a lawyer experienced in working with small businesses that you could spend an hour with getting those nagging legal + business questions answered?
Expert Business Critiques & Evaluations
We created the Business Critique & Evaluation is an in-depth analysis of your business to identify & analyze four key pillars which will affect the growth of your business:
1.)? People – issues related to working with partners, independent contractors and employees
2.)? Foundation – whether you have the right kind of legal entity, business banking issues,
3.)? Systems – how to implement systems and processes that will make you more effective and efficient
4.)? Opportunities – how to identify opportunities for growth in your business
Everything in this critique will be fully customized to you and your business.
What You Get With Your Paid Analysis
With your paid analysis, you get a thorough review of your business. This review can be either posted in public on this blog as a case study (which will give your business extra publicity), OR we can do it in private via phone/Skype/Facetime.
A complete written report (in PDF) of my findings and advice on your business. This is for your eyes only, even if you choose the public case study option. These reports are often a lot more detailed.
If you choose to have your review posted as a case study on my blog, then you will of course get increased exposure to my audience and list subscribers.
Private critiques by Skype or phone can be recorded and a copy of the recording can be sent to you (be sure we set this up in advance).
I guarantee that you will come away with many action items to apply to your business. I?ve been doing this a long time.
How To Get Your Critique
To book your place in my schedule for a custom business critique for your site, the fee is $350, payable by Paypal or credit card. You don't need a Paypay account to pay.
Sign up now, and we'll set up a time for us to talk.
Disclosures
By agreeing to a Business Critique, you understand that no attorney-client relationship is created between you and I, and/or the Corcoran Law Firm, P.C..? Additionally, I am licensed to practice law in California only, and therefore may only discuss general legal principles if your business issues relate to non-U.S. federal or non-California legal issues. You are encouraged to consult an attorney licensed in your state for particular legal advice related to your state.