With energy costs continually rising, many homeowners have faced a dilemma over how to take advantage of energy saving items such as solar panels and major energy efficiency retrofits, without having to pay thousands of dollars up front.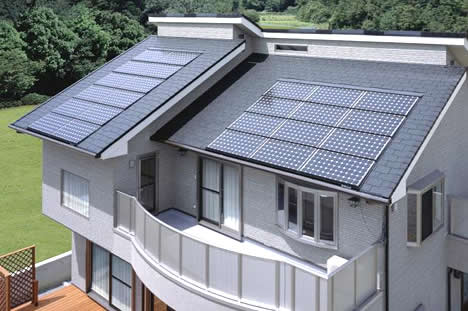 One new and innovative program is making these traditionally very expensive energy installations a little easier on the wallet. PACE Bond Programs — which stands for Property Assessed Clean Energy — is a funding mechanism which allows homeowners to benefit from lower energy costs by paying for expensive energy retrofits and solar panel installations over the course of 20 years as a supplemental tax bill attached to their property taxes.
PACE Bonds Programs are a very new concept. Developed in Berkeley, California in just 2007, PACE Bond programs allow a city or county to provide a pool of funding which a homeowner or commercial property owner uses to purchase an expensive energy retrofit or photovoltaic system they may not otherwise be able to afford.
Under PACE Bond Programs, the sponsoring city or county partners with a company to administer the program.  The upfront costs are usually funded through municipal bonds, which are paid off over time through the owner's property tax bill.
A true public/private partnership, PACE Bond programs have many benefits: the programs help homeowners and commercial property owners lower their energy costs, encourage local jobs, and reduce greenhouse gas emissions and dependence on imported fossil fuelds.  PACE Bond programs are also helping to create green jobs nationwide at a time when more jobs are desperately needed.
PACE Bond Programs Launched in Berkeley
PACE Bond programs originated in Berkeley, California with the "BerkeleyFIRST" Program. Berkeley's plan provided property owners with an opportunity to borrow money for the installation of solar photovoltaic electric systems, which in California can cost $30,000 or more.  The Berkeley program was the first of its kind in the nation.
The idea was modeled after special utility districts which are formed to finance utility wire undergrounding or park purchases by adding a special tax which is attached to homeowners' property tax bills.
"We've been using (land-secured financing districts) for everything from parks to open space to streets to sewers to underground utility districts for 100 years," said Francisco DeVries, former Chief of Staff to Berkeley Mayor Tom Bates and the originator of the PACE concept. "And I thought, 'Well, geez: That mechanism might help solve my problem.'"
PACE Bond Programs Spread Nationwide
After starting off in Berkeley, PACE-enabling legislation has spread like wildfire, with approximately 25 states adopting such legislation.  Many more are considering similar programs.
California's AB 811 (Levine/2008) expanded on Berkeley's program by allowing both California homeowners and commercial property owners to install energy efficiency improvements in addition to solar panels.
There has also been talk at the federal level of developing a nationwide PACE program, and the U.S. Department of Energy has released a best practices guide for states and cities  considering adopting their own program.
Local California Cities and Towns Enacting PACE Programs
San Francisco launched its program for homeowners on April 12, 2010.  GreenfinanceSF provides homeowners with loans from the city to cover the cost of a home solar power system, paying it back over time through an increase in property taxes.
The County of Sonoma's program, called the Sonoma County Energy Independence Program (SCEIP), is being fueled with $100 million dollars and will provide loans for homeowners to install solar panels and other energy efficient equipment such as for home heating, cooling, insulation, improved ductwork, etc.
Los Angeles County plans to launch its program during summer 2010.
Advantages of PACE Bond Programs
There are a number of significant advantages to PACE programs. The programs hold great potential for helping homeowners save money, reducing greenhouse gas emissions, and fostering local economic development and green jobs.
Homeowners and commercial property owners can save money from day one with lower energy bills.
PACE Bonds also make it easy to sell a home. The solar system or energy efficient improvements remain with the home, and can dramatically increase the value of a home.  The remaining balance for the improvements pass along with the property tax bill.
Additionally, no credit check is required, and this financing will not affect a homeowner's credit.
There are also major local economic development advantages.  PACE programs can fuel local jobs which can't be outsourced abroad.
By increasing demand for solar installations, energy efficiency improvements and installations, PACE Bond programs increase the number new and sustainable green jobs.
To learn more about how to take advantages of a local PACE Program to install solar or energy efficiency upgrades at your home or property, click here.
For more information on the State of California's PACE Program, click here.
John Corcoran is an Associate with Plastiras & Terrizzi law firm in San Rafael, California (Marin County).  He advises clients on various small business matters including clean tech and renewable energy, real estate, and general civil litigation.  He may be reached at [email protected] or (415) 472-8100 x211.